Girls basketball team plays with unique varsity set up
The varsity team has six set members, with a fluid substitute lineup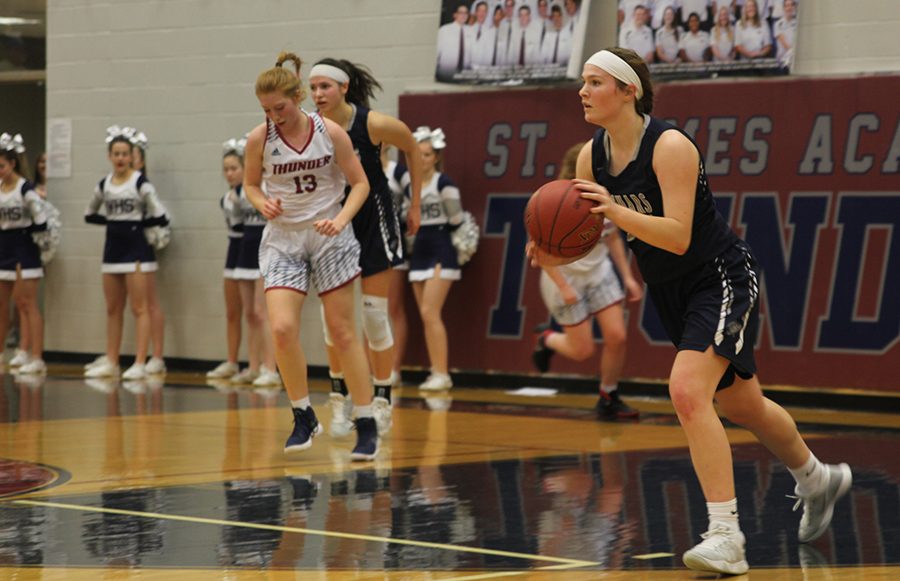 A collection of six girls basketball players walk out onto the court in the seconds before the game begins. They take their respective positions eagerly, and wait for the game begin.
Since the beginning of the season, these same six girls — seniors Evan Zars, Addie Hinkle and Payton Shurley, and juniors Trinity Knapp, Claire Kaifes and Presley Barton — have played each varsity game no matter the opponent. This collection of juniors and seniors make up the varsity team. According to head coach Drew Walters this type of play strategy, with a fluid substitute lineup but set varsity players, has its advantages and drawbacks.
The purpose behind this, according to Walters, is to improve the overall quality of the game and the team's lineup.
"We are trying to develop our depth," Walters said. "We have six [girls] that we really feel confident in, and we're confident in others but … we don't use games as opportunities to play through mistakes [so] we play the people who have earned that playing time. We have six who have proven they can play at a really high level and we are trying to get some other people to get to there too."
This is junior Claire Kaifes first year of starting permanently, and she believes that having a larger lineup, meaning more substitutes players, gives the six current varsity players a sense of security in their team while they are on the court.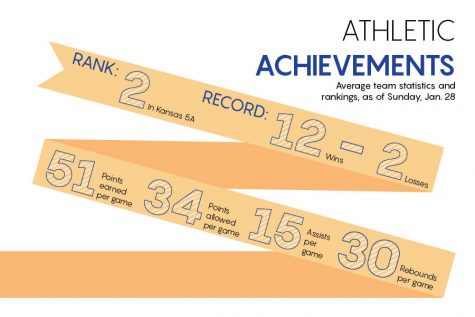 "I think having a deeper bench helps us play our game which is more up-tempo [and] pushing the ball," Kaifes said. "It really allows us to use all of our energy because we know there are [substitute players] that can take us out and it helps knowing that there is someone behind you that can come help you and give you rest."
Agreeing with Kaifes, guard forward junior Lexi Ballard believes that having the deep lineup gives the team more security and protects the team in case one player may be having a bad night on the basketball court.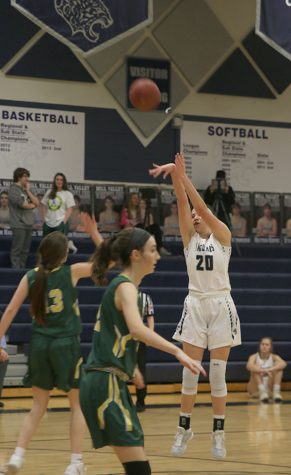 "[The lineup] helps the team quite a bit because even if one person is doing bad, with the two or three besides those six varsity [players], they allow us to get a lot of different players going in and a lot of different talents on the court," Ballard said.
However, in terms of the six set varsity players, Walters said there are some concerns with relying on those girls to play in every single game.
"Right now, especially with the top six, [the players] are very fluid with each other [and] all know each other's strengths and weaknesses, so they are playing more together than having a deeper rotation would allow," Walters said. "So, in one way it's a benefit and in other ways it can be a drawback too because you get a little more tired throughout the game."
Kaifes believes that the rotating lineup of substitute players creates a more competitive environment, which often translates to the younger girls having more drive in practice and in games.
"I think it helps them perform better in games because they know if they do well they could get some varsity time and they could move up," Kaifes said. "During practice, they work hard to show the coaches that they can play to the best of their ability and try to get them into varsity games."
As the season goes on, Walters is hopeful a more solidified lineup may emerge due to more time spent in practice, with more girls getting regular varsity playing time.
"We are hoping to add to the depth of our lineup and continue to work on that day by day," Walters said. [We will continue to work] in practice and getting some of those others in games and getting some experience and confidence in that atmosphere as well."
(Visited 68 times, 1 visits today)
About the Contributors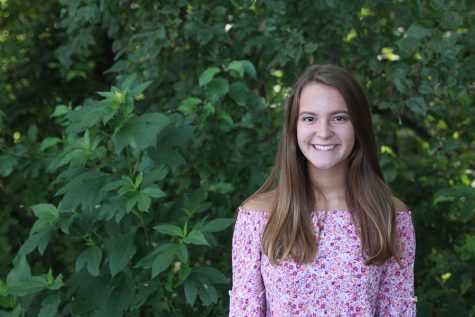 Abby Layton, JagWire A&E editor
This is junior Abby Layton's second year on staff. She will be the A&E editor for the JagWire newspaper this year. She is part of the Catty Shack sales team and participates in the Mill Valley DECA chapter. Outside of school she enjoys hanging out with friends, reading, and finding new sushi restaurants to eat good fried rice.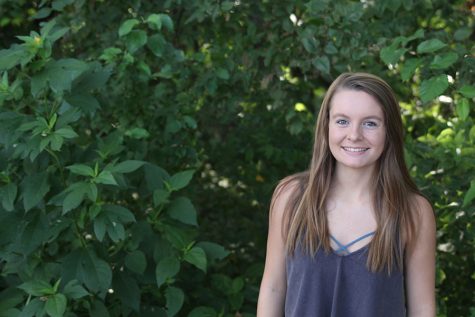 Lexi Flipse, Mill Valley News social media editor
Senior Lexi Flipse has been on the JagWire staff for two years, serving as the Mill Valley News social media editor. Lexi has been involved in student ambassadors for three years, school soccer for two years,  and Spanish National Honor society for one year. Outside of school, she enjoys being outdoors, traveling, reading and staying active.