Girls basketball falls to Olathe East 34-25
The team fell against Olathe East Tuesday, Feb. 9 with a final score of 34-25
The Girls basketball team fell to Olathe East on Tuesday, Feb. 9 34-25.
Early on, it looked like it would be a close game, with the team leading 8-5 in the first quarter. Junior Maddie Vosburg was prepared to put up a good fight.
"I thought we could battle through it," Vosburg said. "Maybe get the score a little bit closer."
Falling short in quarter two, the team trailed by two points at half time. The girls took that time to prepare for how they could try to bounce back in the second half.
"I thought it was close," sophomore Sophie Pringle said. "Both teams played really well on offense and defense."
Each player felt some level of responsibility for the loss; however many were able to identify the positive and negative aspects of the game.
"There were some things I could have done a little better tactically," Pringle said. "Overall, we did pretty well especially in the first half, but I think we got a little sped up near the end."
Disappointed with the outcome, the girls were still able to look on the bright side and reflect on what could be improved on.
"Some shots didn't go up and there were some defensive mistakes," Vosburg said. "Overall I think we did pretty well."
The girls were able to stay confident by supporting each other as a team regardless of the different atmosphere this season. Connecting as a team has helped them stay motivated during their games and practices.
"Motivating each other at practice and one the bench helps a lot," Pringle said. " Just being close as a team helps us all."
(Visited 79 times, 1 visits today)
About the Contributors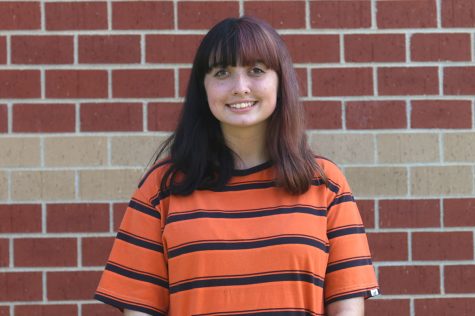 Aubrey Beashore, JAG reporter/photographer
This is junior Aubrey Beashore's second year on the JAG yearbook staff. She will be working as a photographer. Outside of school, she can be found studying for classes, watching lots of movies, baking and spending time with friends.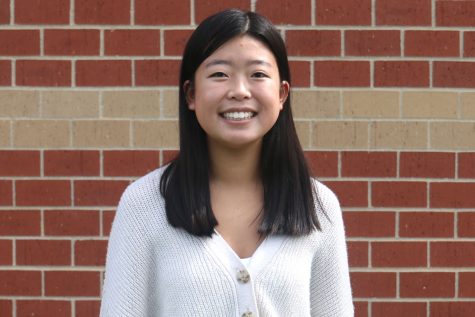 Ally Sul, JAG reporter/photographer
This is sophomore Ally Sul's first year on the JAG yearbook Staff. This year she will be taking on the position of photographer. When not involved with yearbook Ally is involved in SLT. Outside of school, you can find her spending time with friends and family and watching plenty of Netflix or Disney+.