Girls basketball falls to Maize 37-44 in state quarterfinals
After a back and forth game, the Lady Jags ultimately lost to the Eagles on Thursday, March 8 in Topeka
The girls basketball team fell to Maize 37-44 in their state quarterfinals game on Thursday, March 8 at the Expocentre in Topeka.
The girls scored the first points of the game with a two pointer from senior Evan Zars. The first half went back and forth between the Jaguars and the Eagles for the lead, but ultimately concluded in a tie of 13-13. The Jaguars fell behind in the second half, their biggest trail being ten points with four minutes left in the game and a score of 21-31. Despite only being behind three points with a minute left, the Jaguars lost 37-44.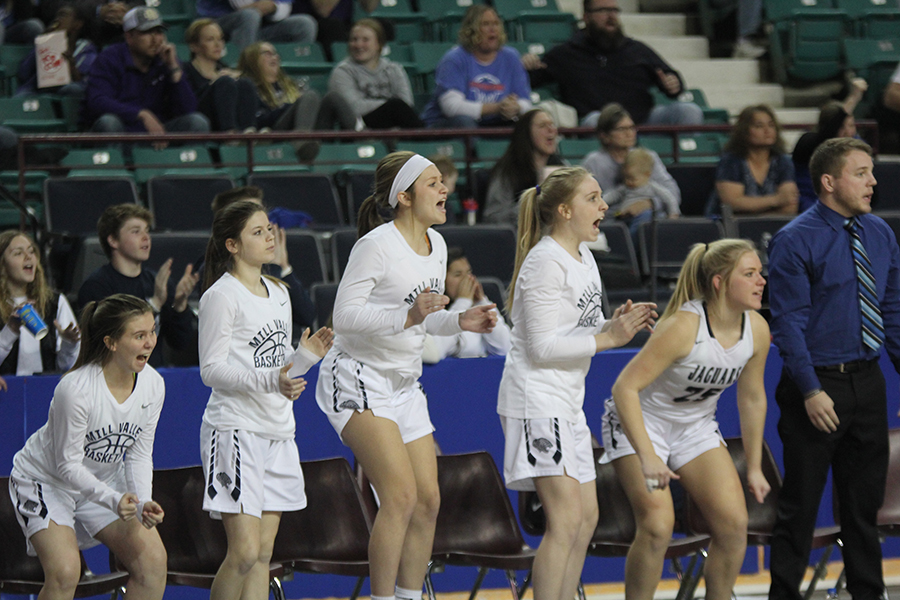 Head coach Drew Walters partially attributes the loss to the team's failure to find a flow on offense.
"We did not play very well and obviously not well enough to win," Walters said. "We got off to a really slow start. We just never got into a rhythm where we could play our style and get the ball and find some easy baskets. "
According to Zars, who had 14 of the team's 37 points, the team put forth their best effort, but their performance eventually missed the mark.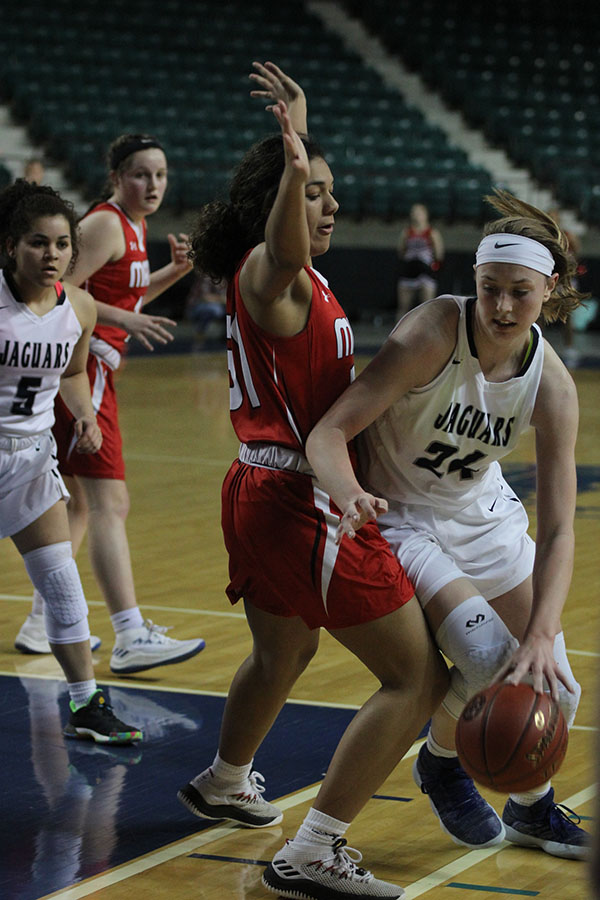 "I think we all came out and worked really hard. We all wanted it really bad but we just couldn't put it together when it came down to it," Zars said. "We normally don't have that tough of a time scoring. We worked hard and I think we tried putting the ball in. We normally have a lot more of a presence on the outside but we just couldn't find it tonight."
Zars believes the team came into the game prepared for the difficult competition.  
"We expected a tough match up," Zars said. "Nobody thought this was going to be easy. Everybody was prepared for it. Everyone expects to win but that's just not how this one turned out."
For Walters, the team's inability to catch up to the Eagles in the second half proved to be their biggest challenge.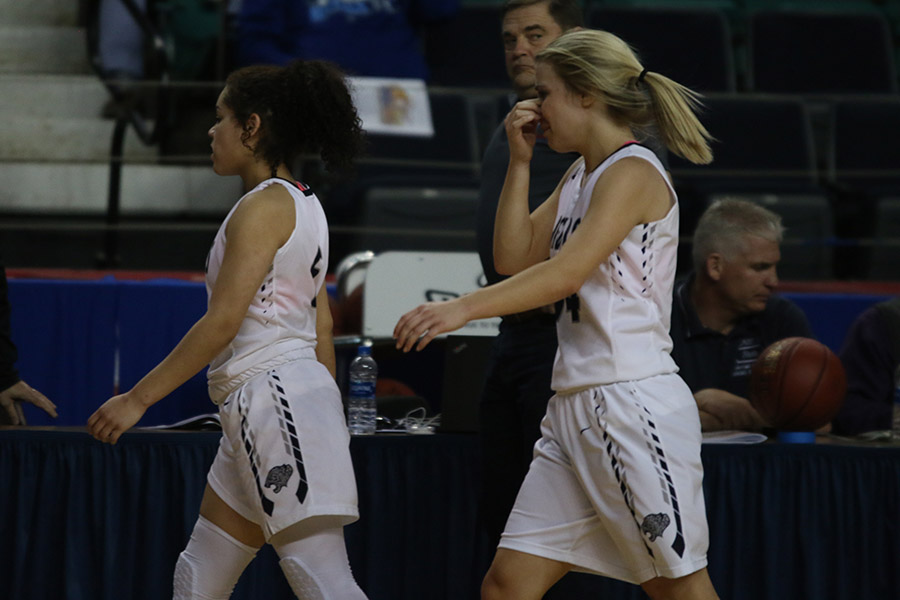 "[Our biggest challenge] was the battle to try to get back into the game," Walters said. "Finding a way to make plays and getting the score close to where you have a chance [was challenging]."
Despite the loss, Zars feels thankful to have been part of the team for the last four years.
"I'm proud to be a part of this program," Zars said. "I'm going to miss it a lot, but I know they're going to do fine next year and keep working."
The girls ended their season with a record of 18-5.
Click here for photos from the first half.
Click here for photos from the second half.
(Visited 86 times, 1 visits today)