Girls basketball falls to Basehor
Lady Jaguars lose close game in the final minutes
The 3-4 Lady Jaguar basketball team lost its match against the Basehor Bobcats 43-48 on Tuesday Jan. 14. The Lady Jags fought until the very end keeping the score close but came up short in the final minutes. At the end of the first half the Lady Jags were one point behind with a score of 18-19. Throughout the next half of the game the score remained close with a score of 33-32 at the end of the third quarter in Basehor's favor.
Senior power forward Carly Eaton said she felt that  the team played together and enjoyed being out on the court more.
"I think we played much better than we have in the past two weeks," Eaton said. It felt as if we played more as a team and we were having more fun. We didn't perform to our expectations but we are getting closer."
Junior guard Savannah Rudicel was upset at her team's loss due to how close the score was throughout the game.
"I'm disappointed that we lost when we had the game right there but I'm proud of the effort made by the whole team, " Rudicel said.
Eaton said that the thing that kept her team going was the chemistry between them and Basehor since the two teams were familiar with each other.
"I think the thing that kept us from not quitting, was that we wanted a win against one of our biggest rivals," Eaton said. "Basehor is a good team and we wanted to show that we can compete with good teams."
The Lady Jags take on Kaw Valley League rival Bonner Springs on Friday, Jan. 17. Rudicel said that  in the future the team needs to play more as a whole.
"What we can work on is team chemistry," Rudicel said. "We have to play less as individuals and more as a team."
(Visited 8 times, 1 visits today)
About the Contributor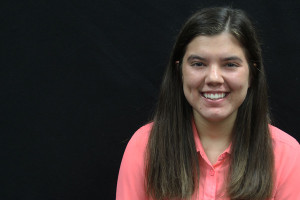 Erika Kringen, JagWire briefs editor
Sophomore Erika Kringen is a first year JagWire staff member. Kringen has been involved in many sports and activities since starting high school. She has ran track, cross country and plans to join the swim team in the spring. Erika Kringen is  in the musical , student ambassadors,and is a freshmen mentor this year. Kringen is looking forward to writing many stories and meeting new people while being a member of the JagWire staff.