Girls basketball falls to Aquinas
The team played a competitive game but ultimately lost with a score of 47-36
The girls basketball team fell to Aquinas with a score of 47-36 at home on Friday, Feb. 9.
The two teams ended the first half with an encouraging tie of 23-23. The team eventually trailed behind, ending the third quarter with a score of 35-26 Saints. Despite the team's fall, senior Adde Hinkle believes the game was not a total loss because the team held their own on the court.
"I thought the game went pretty well, especially the first half, but we started to fall behind in the second half," Hinkle said. "It was very competitive."
Entering the game, junior Claire Kaifes felt the team was equipped to take on the tough competition.
"My expectations going into the game were that we were going to try to win it. We had a full week to prepare for them," Kaifes said. "I felt like we understood their offense and we knew what we needed to do."
According to Hinkle, the game felt especially important because of Aquinas' number one ranking.
"It was unique because in a way Aquinas has always been a rival of ours since we always lose to them," Hinkle said. "They're a lot bigger than most of the other teams we play and they've won many state titles, so [we knew] they were going to be a battle."
Senior Payton Shurley attributes part of the loss to a lack of communication during defensive plays.
"One thing we could've done better is communicate better on defense," Shurley said. "Aquinas is a strong offensive team and our best defense was necessary to win the game."
For Hinkle, there are many small adjustments the team could've made to play more efficiently.
"We should've drove more to the basket, stayed in front of our man more and gotten our posts more ball touches in the paint," Hinkle said. "Little fixes would've made a big difference."
According to Shurley, the team looks forward to playing the Saints again in the future."Coming into this game we knew it was going to be a tough battle up to the end. Aquinas has always been a good opponent and we were really wanting to beat them," Shurley said. "Aquinas has been our toughest 5A opponent. They are a team that we hope to see again at state."
The girls next game is away against Blue Valley Northwest on Tuesday, Feb. 13.
(Visited 25 times, 1 visits today)
About the Contributors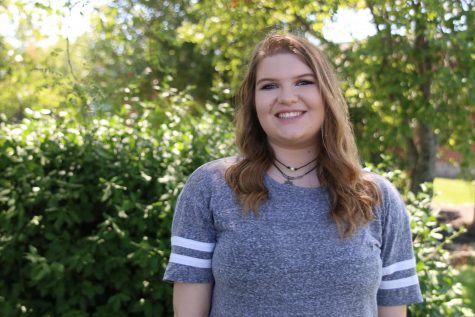 Lauren Ocker, JAG editor-in-chief
As she enters her senior and third year on the JAG yearbook staff, Lauren Ocker will be taking on the position of editor-in-chief. Other than yearbook, Lauren works in The Catty Shack and competes in the school's DECA chapter. Outside of school, Lauren enjoys hammocking, binge-watching Netflix and talking about the Obamas.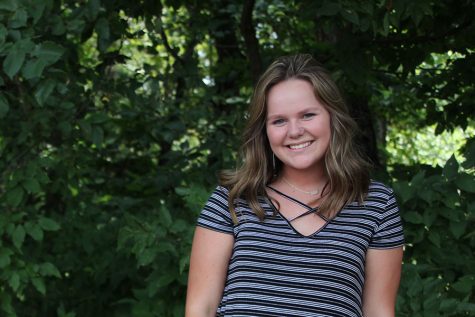 Ciara Pemberton, JAG photo editor and student life editor
Senior Ciara Pemberton will be taking on the positions of photo editor and student life editor in her second year on the JAG yearbook staff. Besides working on the yearbook, she is an officer for student ambassadors, a member of NHS, Spanish NHS, English NHS and MV Outfitters, and will be one of five committee chairs for this year's Relay for Life of Jaguar Nation. Outside of school, Ciara works at Mill Creek Animal Hospital, enjoys taking senior...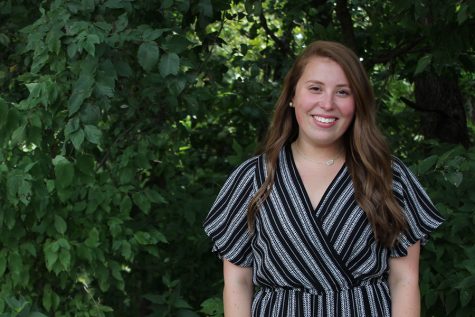 Mia Thomas, JAG editor-in-chief
This is senior Mia Thomas' third year on the JAG yearbook staff and will take on the position of editor-in-chief alongside seniors Libby Mullican and Annika Lehan. Other than working on the yearbook, Mia is a member of MV Outfitters, student ambassadors, NHS, and Spanish NHS. In her free time, Mia enjoys baking, scrolling through Pinterest, and spending time with her family, friends, and her dog. To contact Mia, you can email her at [email protected]