Girls basketball beats Blue Valley Southwest, wins substate championship
The Lady Jaguars defeat the Timberwolves 65-52 on Saturday, March 5
Girls basketball earned a trip to the state championship tournament on Saturday, March 5, after beating the Blue Valley Southwest Timberwolves, 65-52.
Initially, the Timberwolves' competition made for an intense start to the game, but they did not score very often in the first quarter. With the help of freshman Claire Kaifes' multiple three-pointers, the Jaguars were able to lead 10-2 by the end of first quarter.
Second quarter was filled with fouls from both teams, and about equal scoring. The Timberwolves gained the lead through free throws and 3-pointers, and the score was 26-23, Timberwolves, by halftime.
Senior Catie Kaifes said the amount of fouls in second quarter caused the team to be distracted and lose its lead.
"We shouldn't have worried so much about the refs," Catie said. "We should've been focused on the game."
Still, third quarter was lucky for the Jaguars. Numerous 3-pointers by Kaifes and freshman Presley Barton helped pave the way for a 10-point lead throughout.
The Timberwolves proved tough opponents, but ultimately lost 65-52.
Sophomore Evan Zars said this can be accredited to "hard work and determination," while Claire said the game was won by "strength above all."
Each team member beamed with pride as the crowd chanted "state" during the last few seconds of the game.
"We're gonna take this excitement to the state tournament and use it on the floor and just dominate," Claire said.
As it was her last home game as a Jaguar, Catie was proud of the hard work the team put into the game.
"I feel like we were hanging together more and more focused," Catie said, "We knew when they were going to sneeze. That's how good we knew them."
The Jaguars will play Salina Central on Thursday in Topeka for the first round of the state tournament.
(Visited 71 times, 1 visits today)
About the Contributors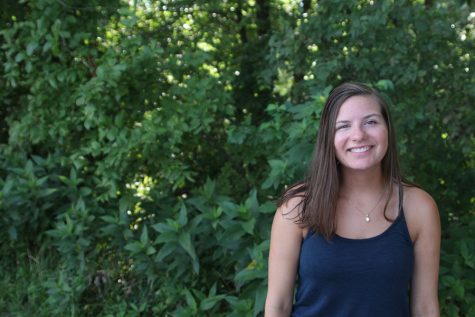 Nora Lucas, JagWire editor-in-chief
Senior Nora Lucas has been on the JagWire staff for three years, this year acting as editor-in-chief. She is also an NHS officer and a flute section leader in the Jaguar marching band. In her free time, Nora enjoys long walks with her corgi, Winnie, and reading political commentary on Twitter, particularly Al Gore. To contact Nora, email her at [email protected] or direct message her on Twitter @noraclucas.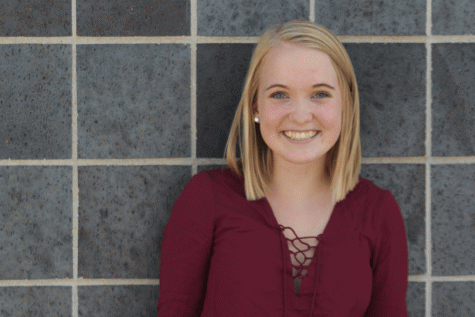 Sarah Morgan, JAG editor-in-chief
Sarah Morgan is a senior member of the JAG yearbook staff. This year she is a co-editor-in-chief but will continue to take pictures and write along the way. When Sarah is not in C101, she enjoys singing in choir and the musical, volunteering in her community through NHS, Relay for Life and SLT and most importantly whipping to Jordan Pruitt's "Who Likes Who."