Bowling teams win EKL title
Both the boys and girls swim teams placed first at the EKL tournament on Tuesday, Feb. 12
The girls and boys varsity bowling teams both won league titles at the Eastern Kansas League tournament on Monday, Feb. 11.
The boys scored 2061 points, while the girls scored 1807 points.
Sophomore Peyton Wagoner believes the varsity girls bowling team has gained confidence and skill throughout the season.
"We have improved mostly through scores, we're getting higher scores than last year and we are still progressively getting better as the season continues," Wagoner said.
Wagoner believes her team's spirit is what makes them special.
"Our team is filled with energetic personalities we love to dance and cheer with each other during the meets, that's what makes us unique," Wagoner said.
Wagoner claims there are more benefits of the bowling team than just the wins.
"My favorite thing about bowling is the people I get to do it with. We bond really well and have a blast together," Wagoner said.
Sophomore Carlie Bradshaw's favorite part about bowling is also the relationships she has made with others.
"My favorite thing about bowling is getting to have fun with the people on the team and to just bowl," Bradshaw said.
The bowling team has worked extremely hard in order to maintain such high scores and ratings this season, according to Bradshaw.
"We practice almost everyday depending on if we have a meet or not, we try to focus really hard when we are practicing so we can take that into a meet, our hope is that we win regionals and ultimately make it to state," Bradshaw said.
(Visited 58 times, 1 visits today)
About the Photographer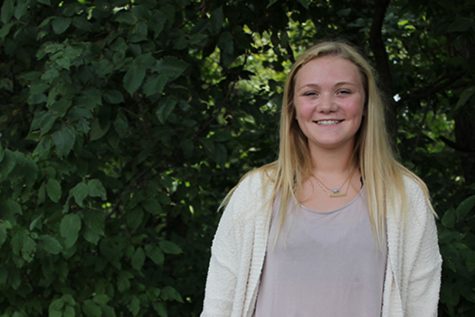 Taylor Sitzmann, JAG academics editor
This is sophomore Taylor Sitzmann's first year on the JAG yearbook staff. Outside of the journalism department, Taylor takes part in the Mill Valley golf program, as well as StuCo. This year she will taking on the positions of academic editor. In her free time, she enjoys listening to music and hanging out with friends.