Freshman snowboards actively throughout the year
Freshman Bryce Dean makes numerous trips to Colorado to snowboard during the winter
Standing on top of Copper Mountain in Frisco, Colo., freshman Bryce Dean prepares to descend down on his snowboard.
Dean began snowboarding after his snowboarding lessons from frequent trips to Colorado.
"I went down to Colorado a lot," Dean said. "My grandparents paid for us to have an instructor and I just kept going from there."
Dean became more familiar with the sport through lots of practice.
"You just learn it and if you get hurt, you try not to get hurt the next time," Dean said.
Dean likes many things about snowboarding, including some factors that go along with the experience.
"Going up the lift is pretty fun," Dean said. "I also like going fast, flying past people down the mountain."
Dean specifically remembers when he began to board on a special track for skiing and snowboarding.
"The first time I went on a terrain park I was surprised that I actually could [snowboard on it]," Dean said.
One of the impacts snowboarding has had on Dean's life has been injuries.
"I've had minor injuries, "Dean said. " I have gotten a lot of wrist and ankles injuries."
(Visited 17 times, 1 visits today)
About the Writer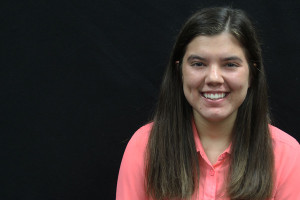 Erika Kringen, JagWire briefs editor
Sophomore Erika Kringen is a first year JagWire staff member. Kringen has been involved in many sports and activities since starting high school. She has ran track, cross country and plans to join the swim team in the spring. Erika Kringen is  in the musical , student ambassadors,and is a freshmen mentor this year. Kringen is looking forward to writing many stories and meeting new people while being a member of the JagWire staff.