Freshman orientation kicks off the new school year
StuCo led incoming freshmen through a day of activities designed to get them acquainted with their new school
Freshmen received a warm welcome to the building from student council at freshman orientation Wednesday, Aug. 14. Orientation was comprised of rotations that led them through the lunch room, gave clubs and activities a place to advertise to freshmen, had a team-bonding activity for freshmen from different middle schools to meet each other and a Q&A session led by school upperclassmen.
According to student body president Annie Bogart, orientation gives school representatives a chance to give new students an opportunity to see the workings of the school and get used to it before the school year starts. Bogart was in charge of making  freshmen feel welcome at their new school.
"My personal goal is to get students excited because this is where they're going to call home for the next four years," Bogart said. "You want to make sure their first time coming into their home is exciting and they feel welcomed."
Bogart also believes that despite nerves from coming into high school, many of the new freshmen are unfazed and extremely excited to be at a new school.
"They are very outgoing when you get to know them. Going into a new school is very scary sometimes, but most of them seem pretty confident," Bogart said. "Most of them have some sort of idea what classes they like, what organizations they want to join, and what sports they want to be a part of."
Junior StuCo member Jonathan Atchley wanted the orientation event to emphasize that they would be safe and have fun here.
"We want them to come away from this feeling that Mill Valley is a fun and safe place for them to go," Atchley said. "People can come here and we don't want them to be scared coming into high school."
After meeting the new class of freshmen, some upperclassmen are hopeful for the future that they will bring to Mill Valley.
"I am looking forward to some new faces," Bogart said. "Last year I believe that our freshmen were awesome and they brought a lot of spirit, and so I'm hoping for another class that is really energetic and involved that can maybe challenge the upperclassmen to up their spirit too."
(Visited 551 times, 1 visits today)
About the Writer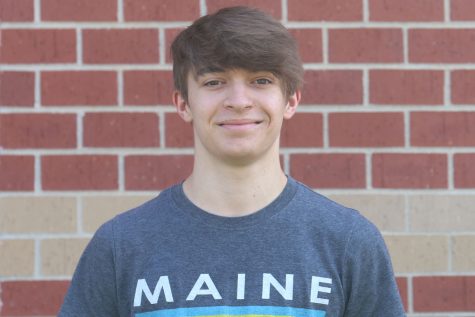 Aiden Burke, JagWire assistant editor
This is junior Aiden Burke's second year on the JagWire staff. He will be taking on the role of copy editor for the JagWire. Outside of the journalism room, Aiden spends his time running with the track and cross country teams, procrastinating on school work, reading Michael Crichton books and finding any excuse to learn about philosophy, math and science.