Freshman Anthony Molinaro breaks school boy's swim record in the 50-yard freestyle
The boys swim team placed eighth overall at the Shawnee Mission Invitational Saturday, Jan. 25
Freshman Anthony Molinaro celebrated after breaking the school record in the 50-yard freestyle with a time of 22.42 and a fifth place finish at the boys swim meet Saturday, Jan. 25. The boys placed eighth out of 19 teams overall and racked up a total of 17 personal records at the Shawnee Mission Aquatics Center.
Molinaro believed his strong turn and start factored heavily into his success.
"I really focused on my flip turn and my reaction time," Molinaro said. "I was very happy I got the school record; I was very excited."
Congrats to freshman Anthony Molinaro for placing fourth in the fastest heat with a time of 22.42 in the 50 yard freestyle! pic.twitter.com/7eOd46X5eJ

— Mill Valley News (@millvalleynews) January 25, 2020
Senior Colby Beggs credited Molinaro's success to his form and work ethic.
"[Molinaro] has a beautiful stroke. He knows what he's doing," Beggs said. "He's just a great swimmer; he's got dedication."
Beggs celebrated success of his own by placing seventh in the 100-yard freestyle with a time of 50.01.
"I was excited for the [100-yard free]. I really wanted to drop time in that," Beggs said. "I could not have been happier."
Another big congrats to senior Colby Beggs for a seventh place finish of 50.01 in the 100 freestyle! pic.twitter.com/CeBdaun6gk

— Mill Valley News (@millvalleynews) January 25, 2020
In addition, senior Logan Myers earned his first state consideration time in the 100-yard backstroke with a time of 1:02.39. This means that if the lanes are not filled in the 100-yard backstroke at state, Myers will be able to compete. 
"I hit my turns really well, had long underwaters and I sped up my pull," Myers said. "I dropped two full seconds and I got state consideration. It feels fricking amazing; I've been chasing that since freshman year."
On top of all of the individual success, the boys' relays thrived as well, with the 200-free relay team of Molinaro, senior Avery Lawson, junior Cole McClure and Beggs placing fourth and the 200 medley relay of Myers, McClure, Molinaro and Beggs placing eighth. According to Molinaro, this is one of the team's biggest assets.
"We are really good as a whole, our relays are great," Molinaro said. "We just work way better as a group, instead of individually."
Along the same line, Myers believed the unity of the team propels them to succeed.
"It's been the same every year. We're not just a team, we're more like a family," Myers said. "We hang out all the time, we enjoy each other's company. We're super tight. It's a great group of people."
In the future, McClure believes more supporters will help the team continue their success.
"I really appreciate the people who do choose to come and stay the whole meet. I really wish there were more people who managed to make it out here and not only come but stay the whole time and actually appreciate the sport," McClure said. "The bigger the crowd, the more hype we have, the better we're driven to do and the faster we're all going to go."
(Visited 541 times, 1 visits today)
About the Contributors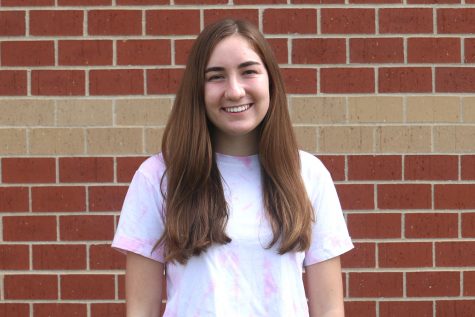 Grace McLeod, JAG editor-in-chief
This is senior Grace McLeod's third year on the journalism staff. She is an editor-in-chief for the JAG yearbook. Grace is also president of the Women's Empowerment Club and involved with SLT, Youth for Refugees, NHS and other clubs. Outside of school, she loves to spend time with her friends and go camping or shopping.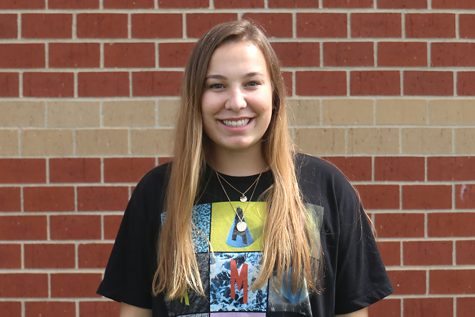 Allison Seck, JAG copy editor
This is junior Allison Seck's second year on the JAG yearbook staff. This year she is taking on the position of copy and assistant editor. Allison is also involved in StuCo, swim, NHS and is a member of the Eudora Tech Health Careers program. Outside of school, she can be found listening to music, hanging out with her friends and spending way too much time obsessing with her little sister over One Direction's inevitable reunion.