French IV students host activities for student body for National French Week
National French Week centers around promoting the culture and language of France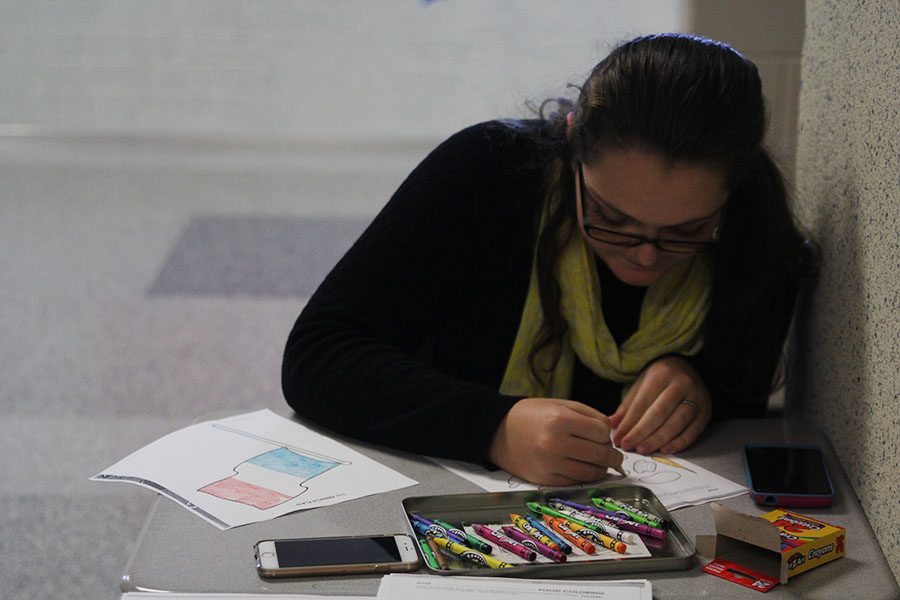 Alison Booth, Mill Valley News editor-in-chief
November 12, 2016
French IV students hosted a plethora of activities for the student body from Thursday, Nov. 3 through Thursday, Nov. 10, participating in National French Week.
National French Week, beginning in 1999, was created in order to promote the French language and culture to both students and the community, according to the American Association of Teachers of French.
According to French teacher Charisse Highlander, French IV undertook the project in order to further their knowledge and understanding of the culture and language of France.
"It's our first year really doing it for the first time because our French NHS is actually formed and we're recognized as that," Highlander said. "Last year I, as a teacher, tried to undertake National French Week by myself and I thought this would be a good way for the seniors to take some accountability and some ownership of the French program since they've been in it for four years."
Highlander said French IV students created several activities throughout the week that other Mill Valley students could be involved in.
"Each day is themed, so we had cuisine one day, the next day was sports and traditions, the next day was the community event, where they went to [Monticello Trails] Middle School to do an activity … we had arts and crafts then music and dance," Highlander said.
These activities cultivated involvement from not only the student body, but also excitement from French students, including senior French IV student Mary Petropoulos.
"The purpose of National French Week is to promote the French culture and language to people who aren't exposed to it on a regular basis, and to celebrate our knowledge of it," Petropoulos said. "I think it opened people's eyes up to learning more about French culture, as well as promoting the French program at Mill Valley."
Ultimately Petropoulos said that French is an important language, and hopes that the week as a whole encouraged the appreciation of French.
"French culture is important because … it's often forgotten, which makes knowing French a unique quality to have," Petropoulos said. "French is used all over the world … [and] the French have so many cool, unique things to offer that we don't get a chance to experience often at Mill Valley."
(Visited 22 times, 1 visits today)