After teaching math at Mill Valley for 21 years, Brian Rodkey moved into a new role as district energy manager.
This job consists of controlling all the HVAC systems in the district, but it doesn't stop there. He also has to monitor all the utility expenses. These responsibilities cause his days to be anything but routine, but there are many tasks that must be completed on a more scheduled routine. 
"We have a great team of maintenance supervisors who do all the maintenance stuff, but I help notify them if I see a problem wherever and they work to fix it," Rodkey said.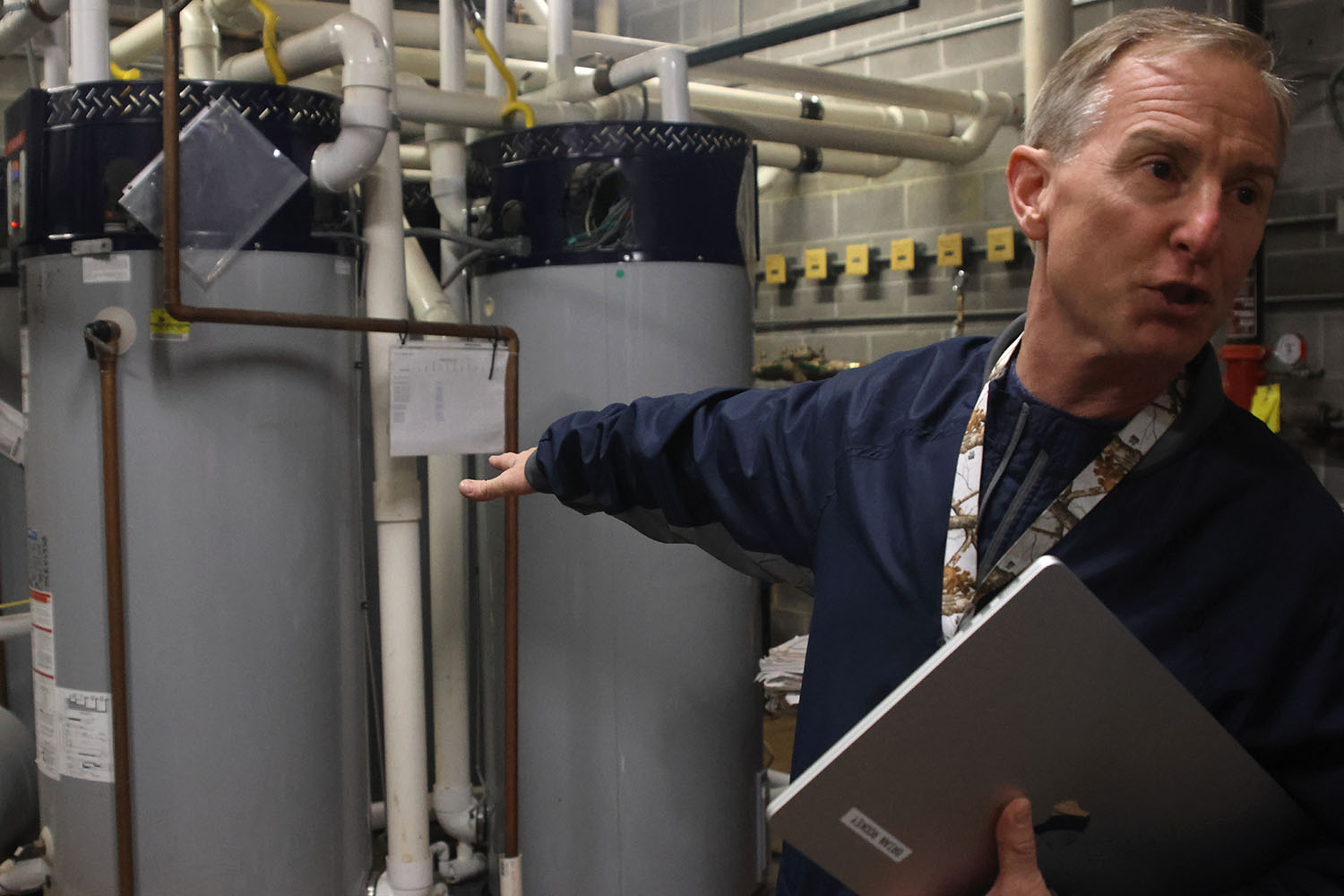 Though much different from his 21 years of teaching, the new job isn't all that new for him. Previously, before his teaching career, he was an electrical engineer. He did this for 10 years before jumping into the world of teaching. 
"Understanding systems and how they work, exploring problems and problem solving is a lot of what I do now, so it is kind of more related to what I did as an engineer," Rodkey said. 
Between the world of teaching and district energy manager there are so many differences. For Rodkey, teaching had a much more solid schedule, while energy manager is much looser. 
"My day as a teacher you were locked in to that bell schedule and I'm pretty much doing the same thing everyday, which I loved for a long time. But this is so different, now I do a lot of work from home or from the different buildings that I'm in," Rodkey said.
Being a manager comes with a lot of difficult situations with needed solutions. As of currently, the hardest problem that Rodkey has to fix was the kitchen area at De Soto High School. The room had no airflow and no return vents. In order to fix the problem Rodkey purchased panels to try to improve the airflow. This however didn't completely fix the problem and Rodkey is still in the works of completing this project. 
Even with such a jump in careers, Rodkey does not regret the change. He does state that he misses the moments with his students, but he is loving all the new experiences he gets to have with this new venture.
MVTV reporter Mollie Smith
(Visited 68 times, 1 visits today)