Forensics team places 12th in meet at St. Thomas Aquinas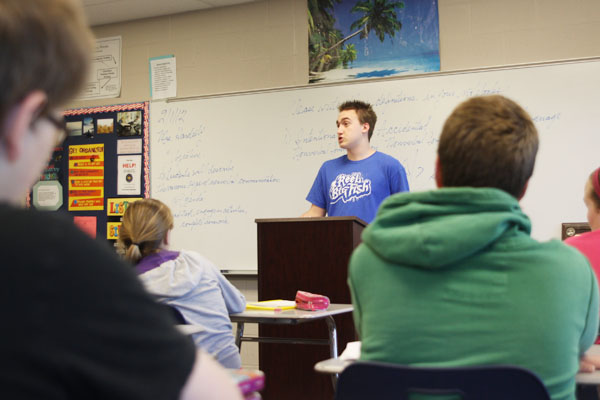 The Forensics team placed 12th at St. Thomas Aquinas on Saturday, Feb. 4.
Forensics teacher Jeanette Hardesty was satisfied with the team.
"I was very pleased with the team's performance," Hardesty said. "The meet at St. Thomas Aquinas was large with some rounds having 40 students, and only six students can advance to the finals."
Sophomore Tori Kilkenny hopes to improve.
"I'm surprised that I did so well for the first forensics meet but I hope I can continue to get better," Kilkenny said.
The medals are as follows:
Junior Alex Reeves, fifth in Original Oration
Junior Lexi Riddle, fourth in Informative
Senior Josh Duden, third in Impromptu
Senior Tyler Owsley, fifth in Impromptu
Sophomore Clare Young, second in prose
Junior Megan Marquardt, sixth in prose
Clare Young, fourth in poetry
Senior Brayton Young and junior Hailee Windsor, fifth in duo
Junior Alex Maupin and Kilkenny, sixth in duo
Duden and Windsor, third in duet
Senior Hannah Brinker and Kilkenny, fourth in duet
Sophomore Daniel Ward and sophomore Kara Lewis, fifth in duet
(Visited 12 times, 1 visits today)