Forensics team competes in Kaw Valley League meet
Forensics members successful at two meets
Members of the forensics team competed in the KVL meet on Thursday, Feb. 27 and another meet on Saturday, March 1, where many first-time competitors did well.
Sophomore Brooklyn McCann competed in the meet on Thursday and placed first in Serious Solo Acting.
"[Serious Solo Acting is] an event where you memorize a monologue that is 8-10 minutes long and perform it in front of a judge," McCann said.  "I was really surprised because it was my first meet of the season."
Sophomore Felicia White competed in the meet on Saturday, and placed third in Improvised Duet Acting (IDA), an event where students are given an event, setting, and two characters.  Students have 30 minutes to prepare before they perform in front of judges.
"I am good at improvising while acting better than speaking from a script and I just  enjoy off-the-cuff speaking," White said.
McCann likes being a member of the forensic team because of the competition between other schools.
"I enjoy competing. After working really hard on my piece it's nice to get good feedback from the judges.  Also it's a lot of fun."
White was happy with third place in IDA.
"I was okay with [our placing]," White said.  "We could have done better, but I felt we did pretty good."
(Visited 87 times, 1 visits today)
About the Writer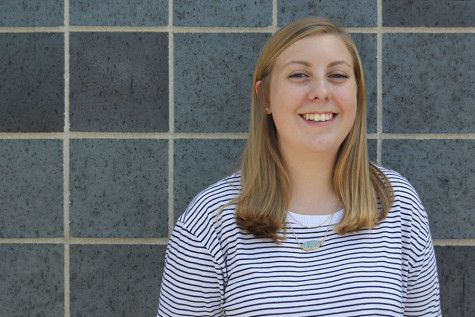 Kat Anglemyer, JAG editor-in-chief
Senior Kat Anglemyer is co-editor in chief of the JAG yearbook. She will also serve as a writer and a photographer on the staff. In addition to yearbook, Anglemyer is a member of NHS, SLT, Student Ambassadors, band, colorguard and the bowling team. She also enjoys watching Netflix, painting, cats and cooking.