Forensics prepares for first meet of the season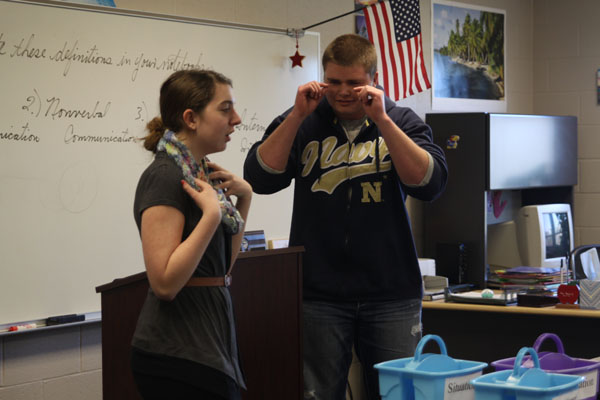 Katie Linsey, reporter
January 20, 2012
Since the beginning of the semester, the forensics team has been preparing for their first meet on Saturday, Jan. 28 both in class and outside of class.
Junior Megan Marquardt thinks the team will be successful.
"We have a pretty strong team," Marquardt said. "We have a lot more people than last year which lets us enter into more things."
Sophomore Meghan Fuller agrees.
"We have a lot of skilled actors who have been in plays, so forensics is second nature to them," Fuller said. "I think the team will strive off of that."
New forensics member sophomore Tori Kilkenny is excited to be a part of the team.
"I enjoy being a part of a group where I can be with others who enjoy drama and the competitive edge forensics gives it," sophomore Tori Kilkenny said. "I also enjoy that I can meet others who like drama at other schools during meets."
(Visited 9 times, 1 visits today)