Forensics finishes first tournament with three individual final awards
The tournament took place at Lansing High School, where the team competed against more than 15 teams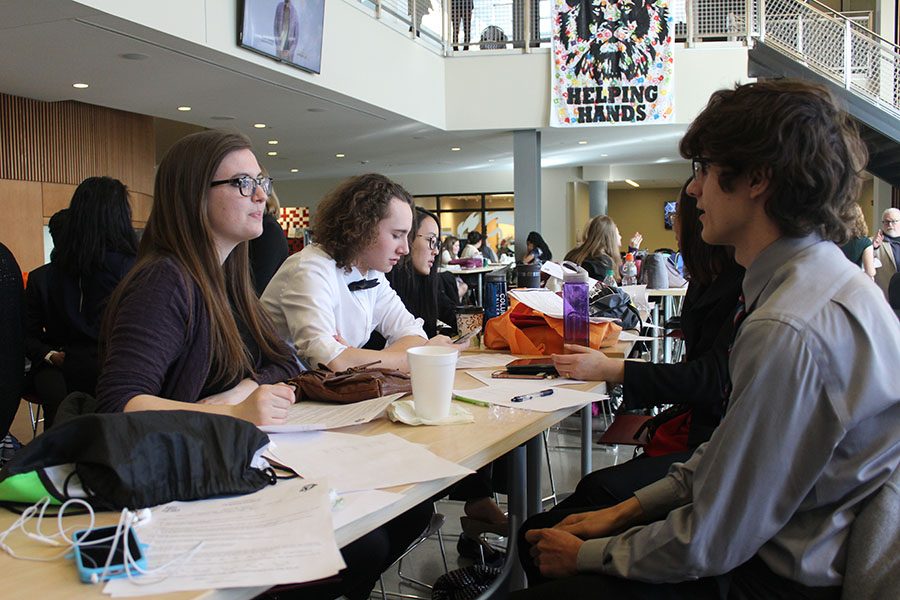 The forensics team competed in its first tournament of the season at Lansing High School on Saturday, Jan. 28. Three events received final awards: sophomore Elizabeth Joseph placed second in Informative Speaking, junior Parker Johnson and senior Sydney Williamson placed third in Duet and seniors Grace McGill and Lance Marx placed fifth in Duet.
Joseph said that the tournament went well, and the hosting school was accommodating towards the number of competing schools.
"Lansing's forensics team really stepped up with the organization," Joseph said. "[We're] a strong team in my opinion, but it was the first competition of the year and I think our performance will improve a lot as the season goes on."
Senior Sue Kim, who performed in Original Oration, said that new students on the team brought a new energy to the meet.
"We lost a lot of good seniors from last year, but we have some new faces in the forensics program who are strong and are already placing at meets so I think our prospects are looking just fine," Kim said.
Furthermore, Kim said that the team has bonded closely this year, especially during the first meet.
"Our team looks a lot different, but that has allowed me to get to know some of the new faces and underclassmen," Kim said. "You [usually] have a little bit of down time between performances so hanging around and getting to know people is always interesting and worthwhile."
"
We have some new faces in the forensics program who are strong."
— Senior Sue Kim
Although she placed second out of 36 competitors, Joseph thinks she still has room for improvement.
"The judges gave me some really good comments that hit my weaknesses," Joseph said. "I personally need to work on my blocking and movements."
Kim also said she could personally improve by "practicing more before meets."
Overall, Kim thought the tournament was a success.
"It's hard to know how good the competition is at the first meet of the season because everyone is still warming up and hasn't reached their best performance yet," Kim said. "Personally, for a first-time met, I thought it went fairly well."
The team will compete in its next tournament on Saturday, Feb. 11 at Blue Valley North High School.
(Visited 38 times, 1 visits today)
About the Contributors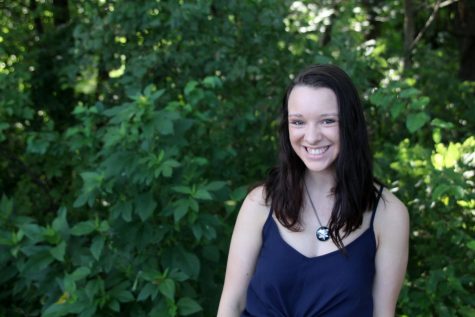 Alison Booth, JagWire editor-in-chief
Senior Alison Booth is undergoing her third year on JagWire staff as an editor-in-chief. Along with newspaper, Alison choreographs the school musicals and is a member of Thespians, a chair for Relay for Life, co-president of the Make-A-Wish club, vice president of the National English Honor Society and participates in Student Ambassadors, Jag Leadership Corps, National Honor Society and National French Honor Society. Outside of school, Alison enjoys...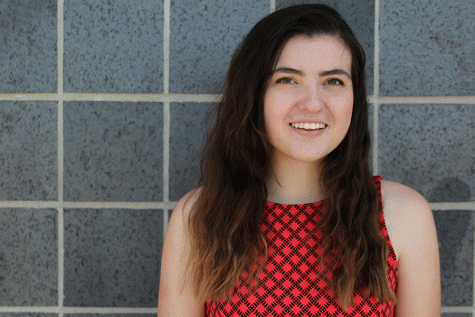 Madison Ferguson, JagWire editor-in-chief
This is senior Madison Ferguson's third year on the JagWire staff. This year she is a JagWire co-editor-in-chief and a photographer. When Madison is not in the journalism room, she spends her time running NAHS as a second year president. She also spends a great deal of time creating sets for the drama department, as well as performing in the school plays and musicals.