Foreign exchange students come to Mill Valley for new opportunities
Seniors Gabriella Silva Moura and Francesco Spanakis had to undergo a lengthy process to be accepted for the school's foreign exchange program
Every year, up to two foreign exchange students can come to the school to pursue different educational opportunities and experience a new culture. The school currently has two foreign exchange students, seniors Gabriela Silva Moura and Francesco Spanakis, who are from Brazil and Italy respectively.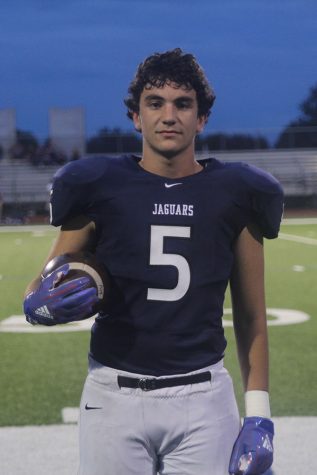 In order to be accepted as foreign exchange students by the school, both Silva Moura and Spanakis had to undergo a rigorous vetting process, according to counselor Chris Wallace.
"Our guidelines are we will only accept foreign exchange students from accredited and approved providers or organizations who have thoroughly vetted the potential students who are interested in coming," Wallace said. "[This is] to ensure the wellbeing of our school, the wellbeing of our community but also to make it as seamless as a process for the students who are joining us."
Silva Moura and her host parents, Katrina and Chris Hanson, went through the non-profit organization, Academic Year in America. Spanakis, on the other hand, went through the Council for International Educational Exchange or CIEE in order to be placed at Mill Valley.
Foreign exchange students at the school are required to take U.S. History, an English class, a math class, a science class and a variety of electives, in order to give students the "full high school experience," according to Wallace.
How those credits transfer is dependent on the school that individual students attend in their home countries, meaning that students may not receive credit at all. However, Spanakis believes partaking in the opportunities at the school is worth it.
"You meet a lot of new people and you start to know a new culture," Spanakis said. "Some things are better and some are worse. School is better and easier, and there are sports that are not in Italy."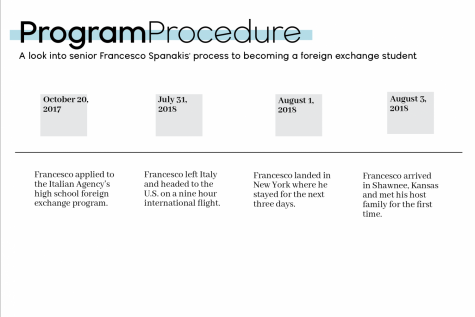 It is possible for students at the school to take part in a foreign exchange program, but due to the popularity of such programs in a college or university, Wallace doesn't "recall having any students do that, [though he] knows it can be done."
Although she has only been with the Hanson family for two months, Silva Moura recommends the experience of studying abroad.
"I'm learning that the world is not just my country, my city, my house, my culture, my life [or] my mind," Silva Moura said. "The world is more than I was thinking before I came here. I'm learning to be more adaptive."
(Visited 215 times, 1 visits today)