Football team's quarantine after state championship victory causes "trickle-down effect" for winter sports
Members of the football team were required to quarantine after a positive COVID-19 case, causing football players and coaches involved in winter sports to miss portions of the 2020-2021 season.
Mere days after the football team's back-to-back state championship victory at Carnie Smith Stadium over Thanksgiving weekend, all players listed on the state roster and 15 coaches were ordered to quarantine until Dec. 9 after football families were informed via an administrative health services email that one of the team's players tested positive for COVID-19 on Dec. 4. 
No other positive cases on the football team have been confirmed since Nov. 28; however the team's abrupt quarantine affected the winter sports seasons of several dual-sport football players.
Because of the heavy confidentiality surrounding the case, head football coach Joel Applebee and head boys basketball coach Kurt Bangle declined to comment on the matter. 
Notified of the quarantine right before his basketball team's scrimmage on Friday, Dec. 4, defensive lineman and varsity basketball player senior Pete Janssen was displeased upon receiving news that he would have to quarantine through the first few days of his senior season.
"My reaction was that I was disappointed because I was with the [basketball] team for a week and I didn't have any symptoms so I did not think I should have been quarantined. Only football players had to quarantine and I don't understand why it was just football players when [some members of the football team] were with the basketball team for a couple of days. I was tested on [Dec. 5] and got my test results on that Saturday night, [the test came back] negative," Janssen said. "The school wouldn't let me, coach Bangle and [coach Ian] Nichols back even though we all tested negative."
Initially, athletes and coaches were told to quarantine from Dec. 4 until Dec. 13; however the return date was changed to Dec. 9 after the CDC changed its exposure guidelines stating one must quarantine for 10 days without testing, or seven days after receiving a negative test, according to linebacker and varsity wrestler senior Dalton Harvey. Parents and students present at the state game were not required to quarantine along with the team.
"
I haven't been able to get those extra few practices and conditioning for my first meet."
— senior Dalton Harvey
While Mill Valley athletic director Jerald VanRheen declined to comment, an email from assistant superintendent Alvie Cater issued the following statement regarding the team-based quarantine: 
"The school district can acknowledge that some individuals at Mill Valley High School were excluded from school based on the quarantine recommendation from the Johnson County Department of Health and Environment (JCDHE). A decision to exclude is based on public health recommendations and follows a report of one or more positive cases of COVID-19 and a case investigation. The district will not comment on specific incidents so as to protect the identity and privacy of the individuals involved." 
For Harvey, staying at home for 10 days meant missing out on conditioning with the wrestling team.
"[Having to quarantine] took away two wrestling practices from me. Besides that, it hasn't affected me too much," Harvey said. "It's just that I haven't been able to get those extra few practices and conditioning for my first meet."
Concurring with Harvey's statement, Janssen articulated the various ways his impromptu quarantine has led to minor complications in his performance on the court as well as the team's.
"I'm not as familiar with the offense and I wasn't in as good of shape either. Coach Bangle and coach Nichols missed Sunday's practice and almost missed [Monday's] game," Janssen said. "Basketball still has improvements but we are happy with the win on Monday and we are focused on getting better." 
Despite the less than desirable beginning to his senior basketball season, Janssen is grateful for all the work health services has accomplished.
"I'm thankful for Nurse Van Dyke testing me and the coaches Saturday morning," Janssen said. "I'm thankful for the assistant superintendent Alvie Cater allowing us to play."
(Visited 776 times, 1 visits today)
About the Writers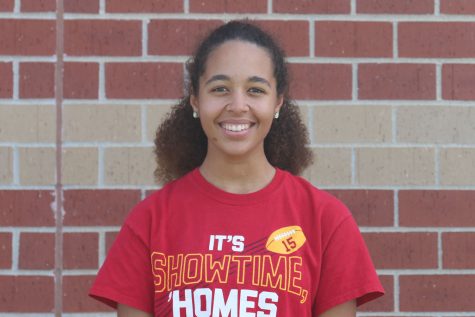 Gabby Delpleash, JagWire reporter/photographer
This is sophomore Gabby Delpleash's first year on the JagWire Staff; she will be undertaking the position of reporter/photographer. Outside of reporting for the newspaper, Gabby can be found running for the school's cross country team, attending a StuCo meeting, or leading the Marching Jags as a drum major. When she's not participating in school functions, Gabby enjoys attending Mill Valley football games, the outdoors and hanging out with friends.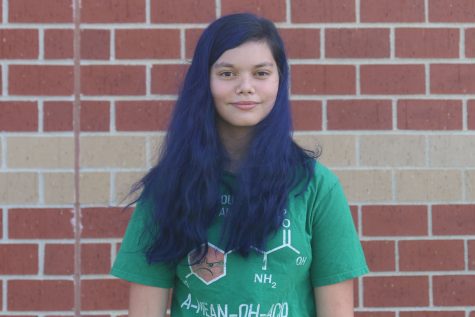 Avery Gathright, JagWire reporter/photographer
This is sophomore Avery Gathright's first year on the JagWire staff where she will be taking on the position of JagWire reporter. Outside of newspaper, she can be found in the Robotics room or at Quiz Bowl meetings. When not at school, Avery can be found listening to music, reading or hanging out with her friends.