Football team defeated by Falcons, 35-0
Jaugars shut out by the Staley Falcons bringing their record to 1-4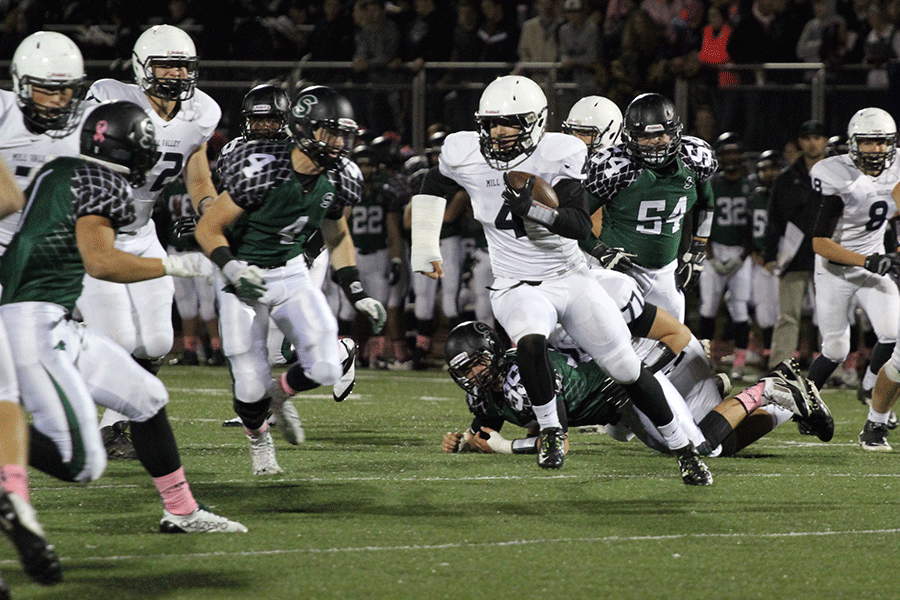 The Jaguar football team fell to the Staley High School Falcons 35-0 on Friday, Oct. 3 to bring its record to 1-4.
On the first drive of the game, junior safety Jack Nielson intercepted a pass by the Falcons to give the Jaguars at first down at the Falcons 48-yard line. A turnover on downs by the Jaguars ended their drive and led to a quick touchdown by the Falcons. The Falcons then led 7-0 with 8:29 to play in the first quarter.
Even though the Jaguars were down by seven, junior offensive lineman Tyler Shurley still believed in the team.
"I was still pretty hopeful," Shurley said. "I thought we could win, and I wanted to continue playing well so we could win, but we just slipped."
The Jaguars tried for many touchdown runs as they had multiple turnovers on downs in the first half. At halftime, the Jaguars trailed the Falcons 14-0.
The second half brought three more touchdowns for the Falcons, the last one being a pick-six. This brought the final score to 35-0.
The team will play the Lansing Lions on Friday, Oct. 10 at 7 p.m. in the annual homecoming game.
"[We have to work on] a lot of mental things this week and have a better mentality to work harder and succeed," Shurley said. "We have to keep working hard in practice, trying to get a lot of reps in, and making it fast paced so that when we get to the game we won't be tired and we will be ready to beat teams."
(Visited 17 times, 1 visits today)