Food ties and traditions bring students closer together with their family
Students share the different ways food brings their family together
In sophomore Sophia Chang's home, the kitchen is part of the gathering place, a pinch experimental laboratory that has a dash of creativity and a large dose of inspiration. Chang's father Scott, along with his three sisters, own the Asian restaurant Blue Koi on 39th Street in Kansas City and its outpost at the swanky Mission Farms development in Leawood.
The Chang family-owned restaurant Blue Koi Noodles and Dumplings' primary goal of sharing the Chang family kitchen with the Kansas City metro area has allowed the joint to receive recognition that reaches a national level.
Blue Koi's original location officially opened for business in January 2002. Not long after Sophia was born in 2004, she too had quickly become accustomed to how her family engaged with the world of food.
"Whether my family is cooking in the kitchen or going out to eat, everyone can talk about business comfortably. Everyone knows what's going on and we can relate; food is a familiar topic for us to discuss," Sophia says. "We have owned the original Blue Koi store [for almost] 19 years, and thesecond one, which is in Leawood, we've owned for 13 years."
Sophia's father Scott Chang describes Blue Koi's menu as a "card" that showcases "a selection of dumplings and a selection of noodle dishes" as well as several different rice dishes.
"That's what we're known for: noodles and dumplings, but we also have a lot of good, well-made appetizers," Scott said. "When we had the opportunity to open this restaurant, our siblings and our parents got together and thought about what we really wanted to feature in this restaurant because in your typical Chinese restaurants everything is overdone. So we thought 'hey, why don't we feature and share with Kansas City what we eat at home?'"
Outside of serving delectable food, Scott makes sure that Blue Koi holds it in their highest esteem to achieve customer satisfaction on more than just a business level.
"What I want [my customers] to feel the most is that we care. We care to provide them with an experience that they cannot wait to come back and experience again," Scott said. "Everyone has their own way of doing business, the way our family does business is that we want them to feel like they are cared for and that they're an environment in which they would want to feel comfortable in."
For both Scott and Sophia, the most rewarding aspect of running the kin-owned eatery is "feeling the love in the restaurant" from surrounding family, staff and guests.
"I'm very appreciative of my family," Sophia said. "Inside and outside of the kitchen, they work hard continuously and have dedicated a lot of time and effort into creating quality food, creating relationships with customers and just doing their best in general."
With the holiday season approaching right around the corner, the Rios Rico family prepares their home for their favorite annual Christmas time tradition: making authentic Mexican tamales. 
The food-laced tradition serves a stronger purpose beyond the usual bonding opportunities that families normally partake in over the holidays.
During the time of Christmas, the kitchen of the Rios Rico's home is filled with the pleasant smells of fresh Mexican tamales being cooked to just the right temperature. 
Sophomore Andrea Rios Rico feels that tamale making has become an important excuse to bring her family together near the holidays.  
"When my great-grandmother was around my age, her mom, my great-great grandmother, made tamales one Christmas," Rios Rico said. "After that, her family kept on with making them and that's why my family is stil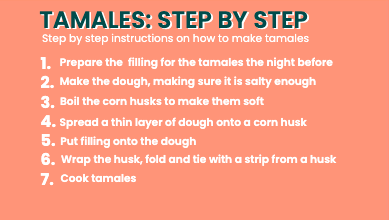 l making them today."
For Rios Rico's family, making tamales around Christmas time is a tradition that adds a pinch of spice to the holiday season.
"We are a traditional family that follows the recipes passed down," Rios Rico said. "It started as a Christmas tradition to make tamales and we started selling the tamales because my father's, friend's mother was from Mexico and she wanted to remember the taste of authentic Mexican tamales."
Unlike the tamales that regular Mexican and Hispanic restaurants serve, Rosalia Rico Rivera, Rios Rico's mother, adds special family ingredients to each batch made.
"They're not made in the same way," Rico Rivera said. "Our family makes the tamales with love and special thought of the people that will enjoy them."
Rico Rivera brings back the tradition every holiday season in hopes that her own children will carry it on to their own offspring.
"Christmas time is a family holiday that brings our family together and so it kind of just makes sense to make tamales," Rico Rivera said. "When we're all in the kitchen filling the tamales, I have the memories of making them with my family."
Beyond preserving the family's hispanic culture, Rios Rico and Rico Rivera have since made new goal that they hope to achieve with every new batch of tamales made.
"I hope that everyone who has tried our tamales likes them," Rios Rico says. "I hope that the tamales touch each person who tries them. If the person eating the tamales doesn't feel a warm sense of comfort then we haven't done them right."
(Visited 170 times, 1 visits today)
About the Contributors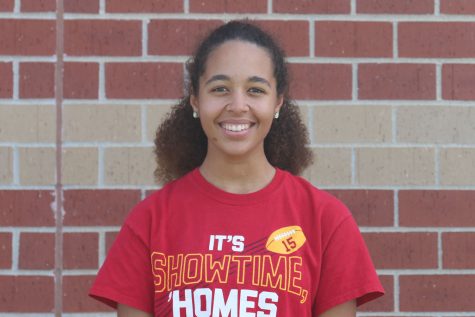 Gabby Delpleash, JagWire reporter/photographer
This is sophomore Gabby Delpleash's first year on the JagWire Staff; she will be undertaking the position of reporter/photographer. Outside of reporting for the newspaper, Gabby can be found running for the school's cross country team, attending a StuCo meeting, or leading the Marching Jags as a drum major. When she's not participating in school functions, Gabby enjoys attending Mill Valley football games, the outdoors and hanging out with friends.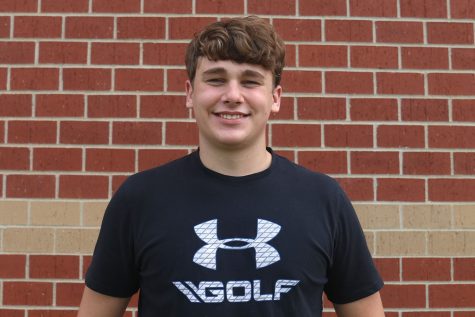 Hayden Resch, JagWire reporter/photographer
This is Hayden Resch's second year on the JagWire staff. He is a simple staff member who prioritizes taking photos and design. Hayden loves to get out on the field, take pictures and try his best to get something done. In his spare time, he likes to game and spend time with friends.