Flix for You: The beginning of Netflix binging
Flix for You focuses on recommendations for shows and movies to watch on Netflix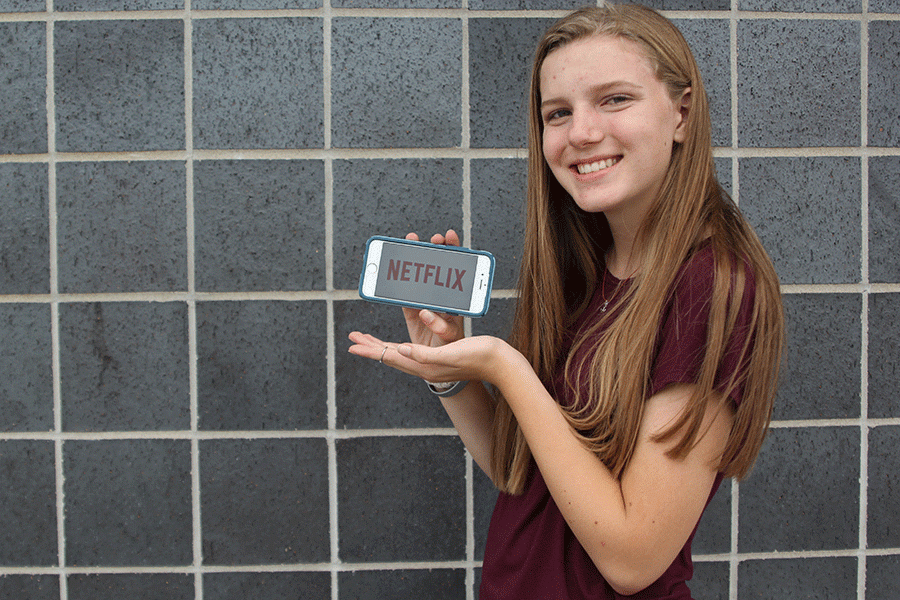 Kendall Gaignat here, coming at you live from C-101 with a new blog I like to call, "Flix for You." Over the summer, I was imagining how this school year would go, and I stressed myself out. Along with school and numerous other things on my mind, I thought it would be fun to write a blog and being a relatable teen, I wanted to talk about something that almost all of the population at Mill Valley can relate to and that's Netflix shows, so here I am a couple months later writing to you about Netflix.
Let's be honest here, we all have needed something to watch on Netflix whether we just finished a TV show that left us in tears (cough, cough —"Grey's Anatomy") or we started watching a show that just wasn't our style. No matter what situation you're in with Netflix, I am here to help. I won't be recommending only shows, but also movies, because sometimes you need a switch. If you're hanging out with friends and needing a good movie, I got you, dude. I have intentions of hitting all kinds of genres so this blog won't revolve solely around the classic romantic drama shows that almost every girl watches and the comedic action shows most guys watch.
I'm a big fan of Netflix and I'm sure a lot of other people are too. Netflix has a multitude of shows that go under the radar so I'm hoping I can bring some of those to light and maybe you can discover a new favorite show. Netflix is an amazing invention that has distracted many students from doing their work, but the time spent watching it instead of doing work is something people don't regret. Everyone needs a break, why not take a break with a new Netflix show? See you next time!
Kendall Gaignat
(Visited 7 times, 1 visits today)