Finding the small town in Shawnee
My surrounding community has supported me in all my high school endeavors
Anika Roy, JagWire editor-in-chief
May 28, 2019
I apologize, I tend to talk about growing up in a relatively small town in Wisconsin too often, but I distinctly remember convincing my 12-year-old self that moving to a "big" place like Shawnee meant my close-knit, community-oriented lifestyle days were over. Little did I know that living in what's commonly called the "western Shawnee bubble" would provide me with exactly that type of community I was so fearful I'd be leaving behind.
As a kid, my family and I would joke we could never make a "quick run" to the grocery store in town because we were bound to see someone we knew and end up lost in conversation. Granted western Shawnee is known for its lack of businesses, our joke has now shifted to never being able to eat at Pizza West or Twisted because you're almost guaranteed the same thing.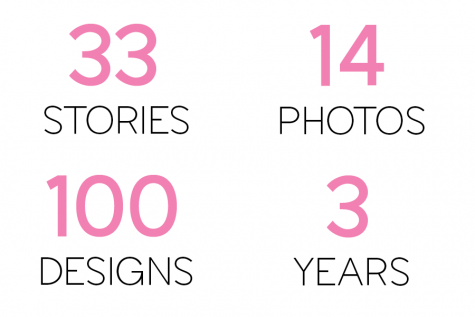 This has been critical to my high school experience. There's something about the reassurance knowing there's kind, loving people everywhere I go that has made me feel as if I could really put myself out there, and be supported in doing so.
Looking back on my time here, it's not the things I experienced that I remember most, but rather who with. I remember spending six hours recreating a party scene for a newspaper design with the help of Hunter Ristau, Annie Myers, and Ally Nguyen and waking up the day of a regional tennis tournament to a "good luck" basket sitting on my doorstep from Hannah Barnes.
As I'm now only days away from walking out the doors of Mill Valley for the last time, I've realized I'm not very correct in saying I "grew up in Wisconsin" anymore. I've learned here who I was and who I want to be and when I'm 111 miles away next year, I'll find comfort in knowing small-town Shawnee will always be back home waiting for me.
(Visited 17 times, 1 visits today)
About the Writer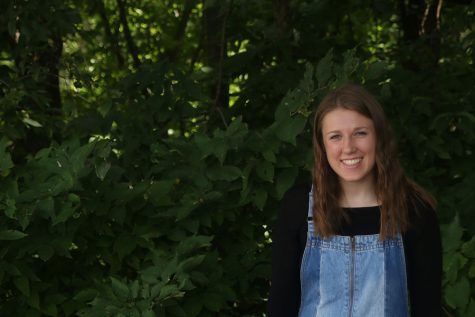 Anika Roy, JagWire editor-in-chief
This is Anika Roy's third and final year on staff, and she's incredibly excited for her position as editor-in-chief. While you can find her in the journalism room almost all the time, she also spends free time on the tennis courts, the piano, the swimming pool, or her church. Additionally, she's an officer of NHS, an executive leadership team member of Relay for Life, and a member of Spanish Honor Society, MV Outfitters, and Student Ambassadors....