Finding the Light: Students find ways to cope with mental health issues
November 22, 2019
Mill Valley, along with the rest of the nation, faces a mental health crisis of massive proportions. According to the National Alliance on Mental Illness, one in six children between six and 17 experience a mental health disorder every year. Within the school, the situation is even more dire: 39 percent of students have struggled with maintaining their mental health. 
The causes of this epidemic are numerous; academic stress, parental pressures, social media, bullying and other occurrences have all been blamed for a nationwide decline in teenage mental health. Perhaps even more concerning is an inability to provide help: just one in five Mill Valley students who said they struggle with mental health also said they sought professional help. 
However, for every student who is unable to seek help and improve their mental health, many others are able to successfully find ways to cope. Those students, who bravely sought help for their declining mental health, are the focus of these four profiles.
The four featured students — Ryan Simpson, Gabriella Hantla, Emily Hertel and McKenna Neely — all found different ways to manage their mental health. Thanks to supportive parents and friends, and due to treatments like therapy or medication, they have found ways to confront the challenges of mental health. 
(Visited 627 times, 1 visits today)
Gabi Hantla
Group therapy gave junior Gabriella Hantla the push to start accepting help
Ever since an array of mental illness – major depression, anxiety, obsessive compulsive disorder, orthorexia and anorexia – infiltrated junior Gabrielle Hantla's life during middle school, she has felt increasingly distanced from the world. 
Anxiety made her shy away from social situations, and panic attacks followed her home. She saw multiple therapists, psychiatrists and state workers, but she "had a hard time accepting help," according to Hantla.
Hantla was driven to self-harm, eating disorders and, ultimately, a suicide attempt.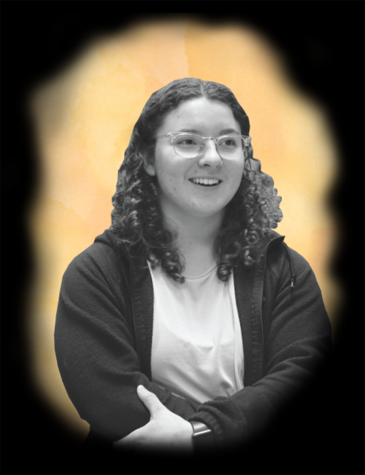 "[Mental illness] just controlled my life," Hantla said. "I didn't know how to handle it, so I couldn't just move past it. It was just very prominent."
Her parents had no choice but to find a long-term solution. They sent her to the Marillac psychiatric hospital for a few days before she was transferred to KidsTLC where she spent two months getting therapy treatment.
The group therapy allowed her to open up to the idea of help. 
"I just learned to be more comfortable sharing my emotions and feeling my emotions and not just discarding them since I was forced to feel them. You had to sit in front of a group and tell them all your feelings," Hantla said. "When I got out of there I was more accepting of people talking to me and people trying to help me."
Hantla still sees a therapist once a week, and she views it as a helpful way to release her emotions. 
"[Therapy] gives me an outlet to talk, because I don't really feel comfortable talking to people still. I have that one trusted person that I can let out my feelings too, so they're not like bottled up inside," Hantla said. "It's better to talk to a therapist, because you can feel more safe sharing everything and not hurting people's feelings."
(Visited 1 times, 1 visits today)

Ryan Simpson
Medication and therapy have alleviated sophomore Ryan Simpson's depression
As if the idea of conquering freshman year wasn't stressful enough, sophomore Ryan Simpson began experiencing clinical depression and anxiety the summer before entering high school. 
"I had trouble getting out of bed, and I had anxiety over things I didn't think I should have had anxiety over. I was being distant," Simpson said. "I was just more secluded than other people; I found myself more sitting back and just thinking rather than being involved with other people."
One of his friends took notice during the summer and contacted Simpson's parents, who sought the professional help of a psychiatrist. Simpson was diagnosed with clinical depression and anxiety last year and was prescribed therapy and medication, both of which he feels have been effective.
"I didn't know the meds would help as much as they did. I was worried that they were going to make me feel artificial. They did not; they made me feel just better," Simpson said. "They lifted my mood a little, just enough so I could start getting more help."
Throughout his freshman year, Simpson met with a therapist once a week to discuss solutions.
"She helped me figure out ways I could distract myself from [feeling down] or do something beneficial as opposed to just sitting and feeling dead for myself…" Simpson said. "She helped me find strategies for way to calm down and just not be in that place."
Simpson feels therapy can be an effective outlet.
"The people close to you, they love you; they're worried about you, which is all wonderful, but someone disconnected from your everyday life is really helpful to talk to…" Simpson said. "You can kind of just compartmentalize and tell certain things and not have to dump all of what you have on top of your really close friends or family."
"
It's really tough and it sucks, I know. But it will get better. There is a light at the end of the very dimly lit tunnel that you can get to."
— Ryan Simpson
Having suffered from depression and anxiety, Simpson recognizes the importance of getting help.
"[However] mundane and obvious that it might seem, [mental illness] is not a fun experience," Simpson said. "It's so much better being able to live in the moment, actually have fun, and talk to your friends without feeling dread and sadness all the time."
(Visited 1 times, 1 visits today)

McKenna Neely
Medication allows junior McKenna Neely to find enjoyment in life again
After a desire for isolation dominated her first year of middle school, junior McKenna Neely began to question her gloomy state of existence. With the help of her parents and a psychiatrist, she found answers in her diagnosis of clinical depression and anxiety.
"I started realizing that it's not normal to feel this way … and I was like, 'this kind of sucks. I could be so much happier,'" Neely said. "Just being in big crowds of people having fun, I noticed that everyone's enjoying themselves, and I just [wasn't] quite there. It [was] harder to have fun in big situations," Neely said.
Finding the remedy for her mental health was a long but worthwhile process; after sifting through five therapists – which she found didn't help because her depression is genetic – and trying seven different medications, Neely finally found relief through her current medication.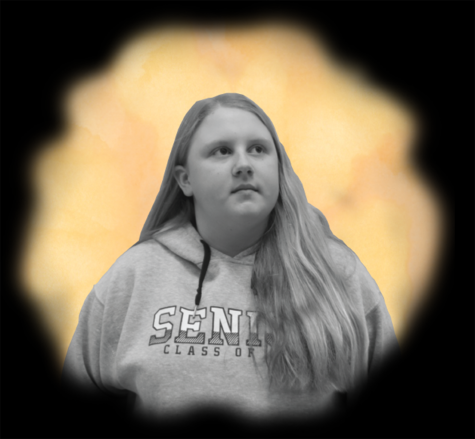 "The medications can really help balance my mood," Neely said. "I just started enjoying the things I used to enjoy, that I haven't enjoyed for a long time."
While depression and anxiety are everlooming in her life, Neely finds comfort in the way her medication makes each day just a little bit easier.
"It's an everyday thing. I wake up in the morning. I really don't want to do anything," Neely said. "But as the day goes on, it slowly gets better and I start wanting to do things."
McKenna notes that before she sought help she started "not really wanting to be here anymore," and stresses the importance of finding help because struggling "just wears you out."
Neely also has non-prescribed methods of reducing the effects of her illnesses.
"I enjoy reading a lot to take my mind off of it," Neely said. "And watching movies, or just like talking with my friends takes my mind off of it."
(Visited 1 times, 1 visits today)

Emily Hertel
Junior Emily Hertel handles her mental illness with family support and group therapy
Junior Emily Hertel's cheerful disposition, colorful hair and constant sense of humor are easily the most noticeable parts of her personality — three things that, generally, aren't indicators of mental health issues. However, Hertel has been diagnosed with general anxiety disorder, major depressive disorder and obsessive compulsive disorder and has spent high school trying to find ways to cope. 
Throughout elementary and middle school, Hertel never noticed any symptoms of those disorders. However, just before she began high school, they began to manifest. 
"It was like the summer before freshman year," Hertel said. "I normally am pretty active in the summer, as I go outside a lot to hang out with friends, and I wasn't really doing that much. I was just sleeping all day."
A few months passed for Hertel between recognizing her symptoms and telling her parents about them. This talk with parents was, according to Hertel, one of her biggest challenges with handling her mental health.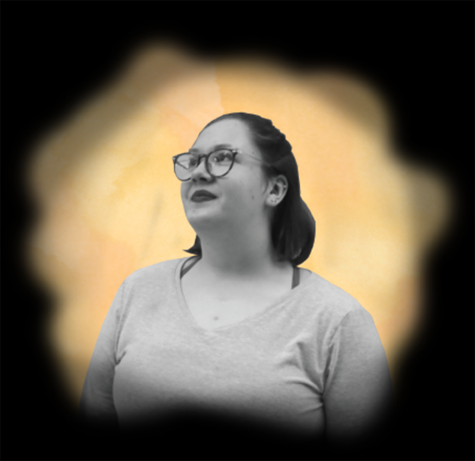 "That was probably the hardest thing that I had to do. They had no idea, and it feels like you're disappointing them," Hertel said. "It's almost like you can't talk to them, which is sort of sad when they're your parents."
Once Hertel spoke to her parents, who both have psychology-related degrees, they were quick to pursue treatment options for their daughter. They settled on one option to help Hertel cope with depression: therapy. 
However, therapy brought its own set of challenges for Hertel. She saw multiple individual therapists, but none of them were effective for her. It took her over a year to find a solution — group therapy with other adolescents — that worked. 
"I saw multiple individual therapists for about a year. After that didn't seem to be really helping me, I went to a more intensive group therapy with five to 10 other people," Hertel said. "This one was specifically for adolescents. That was really helpful, to be around other people with the same issues."
Today, Hertel sees her long road through therapy as a success. 
"I definitely am doing a lot better because of therapy," Hertel said. "It has been very beneficial to my well being."
Hertel also found ways outside of therapy to cope with her mental health. She takes prescribed medicine daily, and also developed a stronger relationship with her parents. This familial connection has become increasingly important to Hertel.
"I'm just trying to be as real as possible. Letting my parents know, just talking to them and being open with them," Hertel said. "It definitely helps, how they handled everything, because it's less shocking to them. They're already know what to do."
(Visited 1 times, 1 visits today)