Family traditions need to be cherished
Our busy lives prevent us from spending time with our families
Anika Roy, JagWire editor-in-chief
November 24, 2016
Andy Williams makes certain we never forget that the holidays are "the most wonderful time of the year," but I'm not so sure we're doing our best to keep it that way. The more time that passes, and the more technology involved we become, people as a whole are becoming less involved with family related activities. Even worse, people are forgetting traditions they once cherished, when instead we should be trying our best to save them. 
With the holiday season approaching, there are so many things to look forward to. For me, among the top things I'm most excited for would be opening a gift from the advent calendar each day of December with my sisters, getting our family picture taken at the annual breakfast with Santa event and putting our boxes upon boxes of Christmas ornaments onto our freshly cut tree while jamming out to Mitch Miller's holiday sing-along. All three of these events share a common theme. They are all traditions, incredibly special to me and to my family, that would be impossible to go a year without.
The most beautiful thing about Christmas traditions is the uniqueness to each one. To any other person, a Mitch Miller CD may not seem like a significant item in any way. But because of my lifetime of memories, the minute I hear the sleigh bells ringing at the beginning of the album, a smile is brought to my face.
As a busy kid, I seem to never be home, and when I am I find that I am in my room scrambling to get homework done, leaving no time for my family. Also, as much as I hate to admit it, I have found myself complaining more and more lately about "family fun" time in general. In my everyday life, I forget to take a minute and realize how blessed I am to have this family. I'm thankful for when the holidays rolls around, because while embracing our family's traditions, I am reminded of this. 
"
I forget to take a minute and realize how blessed I am to have this family."
— sophomore Anika Roy
Teenagers like me are simply too caught up in everything. We are too caught up in relationships with our friends, with our teachers and coaches, and with our phones to focus on the relationships with the people living in our own house. Traditions are relied upon to bring families together, but as time goes on, even those cherished traditions are becoming difficult to keep. It's crucial that we set aside time for those traditions that are important to us and continue to cherish them as much as we can, for as long as we can.
(Visited 19 times, 1 visits today)
About the Writer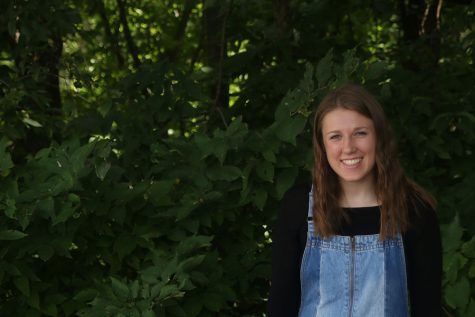 Anika Roy, JagWire editor-in-chief
This is Anika Roy's third and final year on staff, and she's incredibly excited for her position as editor-in-chief. While you can find her in the journalism room almost all the time, she also spends free time on the tennis courts, the piano, the swimming pool, or her church. Additionally, she's an officer of NHS, an executive leadership team member of Relay for Life, and a member of Spanish Honor Society, MV Outfitters, and Student Ambassadors....