Family-owned farms gives students a greater appreciation for the world around them
Students discuss how working on their family farm has changed their lives
In suburban Kansas, where the expectation of vast farms, wheat fields, and hay bales are far from the reality of what's really in Shawnee, a small group of students can attest to having agriculture play an essential role in their life.
For sophomore Maddie Hanna, who's daily commute to school is 28 minutes, the recent move to a farm in Tonganoxie has encouraged her family to grow more of their own produce and raise livestock.
"The four of us moved to the farm in early August of 2020. The land is 10 acres with a garden space where we grow onions, tomatoes, potatoes, beans and asparagus along with some radishes," Hanna said. "We have several fruit trees that grow apples and pears, and we're looking into getting chickens this coming summer."
Working outside more often now than before, Hanna credits her family's farm for her newfound worldliness.
"I can definitely identify plants better than before. Previously I had no idea what an onion looked like," Hanna said. "Moving here has taught me more about the world around me."
Farming has

held a special place in senior Theresa Bell's family for over 50 years. Both of Bell's grandparents own farms in northern central Missouri where Bell occasionally helps with carrying out intermediate tasks.
"During the summer I get to help with preserving some of the garden vegetables. One of the biggest activities with the gardens are canning tomato juice and preserving the corn," Bell said. "The tomato juice my family makes is always better tasting than store bought."
Both farms of Bell's family were primarily purchased so that it could be a place "distant from neighbors" and could be used for "hunting, fishing, and bailing hay" according to Theresa's mother Candy Bell. 
Working on her grandfathers' farms for over a decade has taught Bell more about herself than she expected.
"I have learned that I like being in the country and having the ability to grow my own vegetables. I like working with plants and watching them grow, and being able to literally enjoy the fruits of my labor," Bell said. "I am able to grow a few plants at my house but it is nothing like what my family does in the country."
(Visited 26 times, 1 visits today)
About the Contributors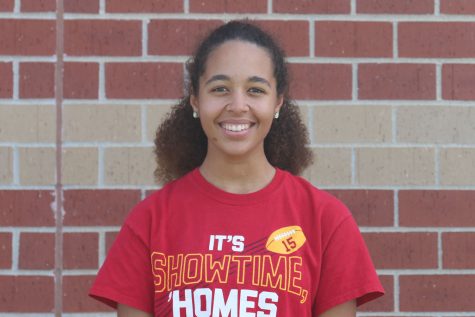 Gabby Delpleash, JagWire reporter/photographer
This is sophomore Gabby Delpleash's first year on the JagWire Staff; she will be undertaking the position of reporter/photographer. Outside of reporting for the newspaper, Gabby can be found running for the school's cross country team, attending a StuCo meeting, or leading the Marching Jags as a drum major. When she's not participating in school functions, Gabby enjoys attending Mill Valley football games, the outdoors and hanging out with friends.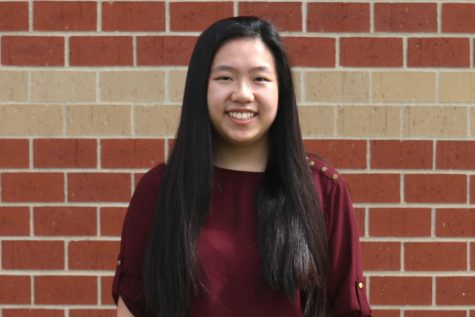 Hannah Chern, JagWire editor-in-chief
This year is senior Hannah Chern's third year as part of the JagWire newspaper staff and second year as one of the editors-in-chief. In addition to leading and working on the JagWire, Hannah serves as an NHS officer and participates in Science Olympiad where she expresses her love for science. Outside of school, Hannah finds herself spending her free time endeavoring the world of crochet, watching YouTube tutorial videos, reading books and discovering...