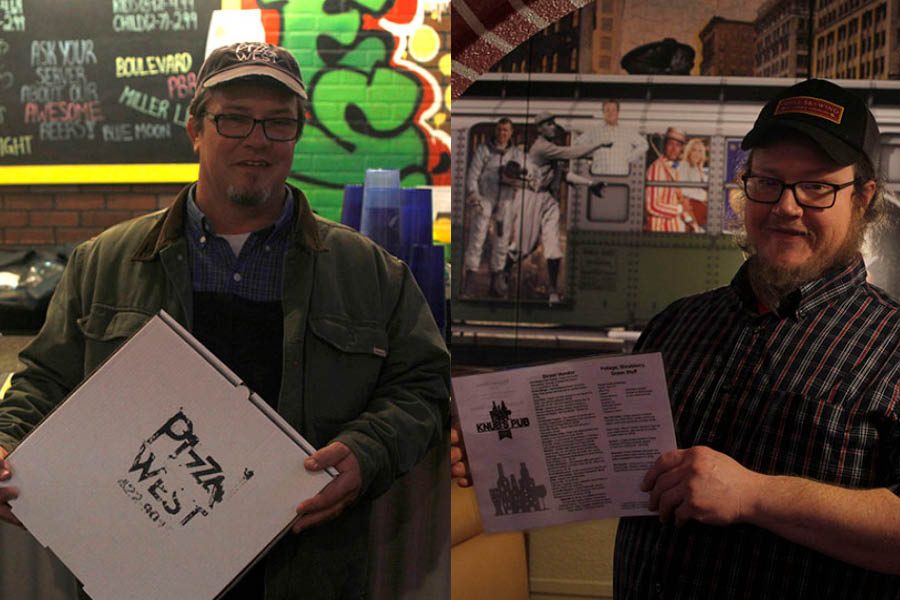 By Andrew Tow
Families in Western Shawnee find enjoyment in two local restaurants
Restaurants Pizza West and Knub's Pub have given back to community in multiple ways
A family of four walks in to the local pizza restaurant down the street, immediately greeted by bustling waiters, laughing patrons and a multi-tiered pizza and pasta buffet across the restaurant. Seven years ago the city of Shawnee gained two new additions to the community; two brothers by the names of Dave and Cory Knubley. To most people in western Shawnee they are known as the owners of the two restaurants Pizza West at 5436 Roberts St. and Knub's Pub at 5386 Roberts St.
The brothers were first introduced to the community in 2010 when they took over a failing pizza restaurant on the corner of K-7 and Johnson Drive. According to Cory, the transition of becoming a restaurant owner happened suddenly.
"We looked around for awhile, and finally, opportunity called us," Cory said. "There was a family friend who heard that this pizza place was going out of business and they were looking for somebody to run it. So [Dave] went and talked to [the owners] and then took the job to start running [the restaurant].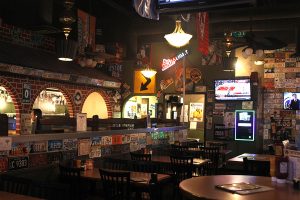 That's when I put in my [two weeks] notice and we started running it for them."
Seven years later, the business has been a success with their Wednesday Family Nights and extensive buffet drawing families from all over western Shawnee.
Cory and Dave had both been trying to become owners of their own restaurant, and according to Dave, it was the drive to be their own boss that made them want to open their restaurant.
"I think we had worked long enough for other people is what it came down to," Dave said. "I wanted to do my own thing and do it how we wanted to do it without a corporation telling [us] what to do."
Five years into running Pizza West, Cory and Dave began to hunt for a location to open a second restaurant that focused on classic bar food instead. They found a location down the street from Pizza West and named the restaurant Knub's Pub.
"I think it was really the proximity of the [two restaurants] that really got us going on [Knub's Pub]," Cory said. "Obviously it couldn't be a pizza place and so we tried something different. It's really just another adventure."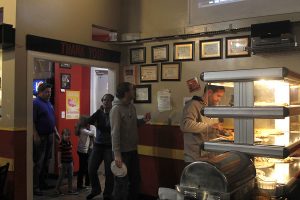 According to Dave, the restaurants have brought a positive impact to the Shawnee community, both with the welcoming atmosphere and the community involvement.
"I'd like to think we've had a good impact," Dave said. "We've tried to add a 'not a shark in the pool' type [of environment] with our restaurants. I think that people feel that way. What I think we've added in this community is just a nice family place."
Dave also believes the consistent amount of time they spend at at the restaurants is a contributing factor to their success.
"I think my three kids and my wife would like me home more, but [Cory and I] have committed to [running the restaurants] like how we want [them to] run," Dave said. "It's unique that the owners are onsite. We actually care about [the restaurants]."
The simple purpose of the Knubley brother's restaurants, according to Dave, is what keeps them a part of the community.
"We're in every raffle [and] every auction," Dave said. "There's a reason for that. We buy good food, we make good food and we try to take care of people. If you keep it basic, then it comes back."
(Visited 153 times, 1 visits today)