Facing the Unknown
November 11, 2022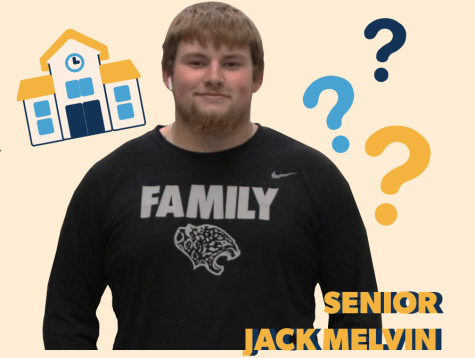 Even with all of the options for future plans, many students are still unsure what they want to do after high school which can create a new array of stressors.
Though Melvin is considering trade school, he is still unsure of what he wants to do after high school because of his many interests. Additionally, Melvin feels social pressure to have chosen a future path already.
"A lot of the people and friends around me already know what they're doing," Melvin said. "A lot of people have plans early on [and] they want to be a teacher or a nurse. I just never really had one solid interest."
Though Anderson has found a path now, she agreed that it seems as if everyone knows their plans early-on, even going back as early as middle school.
"In seventh grade I felt like everyone around me kind of knew what they wanted to do and I didn't, so that was very stressful," Anderson said.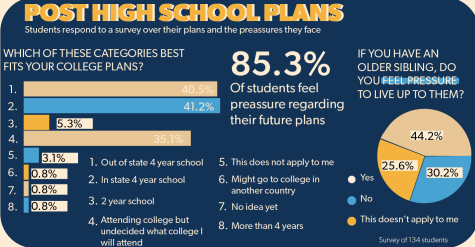 Despite the uncertainty Melvin feels, he reassures fellow students that though it can be helpful, college is not the only option. He has also found that many of the current career planning activities and events the school offers have helped him to narrow his plans down. 
"I feel like the school does talk quite a bit about what our future career paths could be; We do Xello and we talk with our counselors," Melvin said. "So I feel like they do try and help us plan for it."
Wallace echoes this thought, telling students that there are still ways to find the right path for them. Even if it may seem too late, there are always options available, Wallace reassures.
"There's still all sorts of resources and opportunities available to students who start their college journey later on after high school rather than right away," Wallace said.
(Visited 1 times, 1 visits today)