Exercise video reviews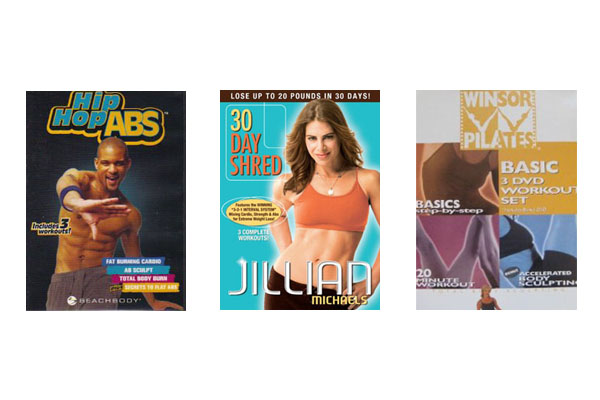 A JagWire reporter reviews three different work out DVDs in order to help you get in shape.
(Hip Hop Abs)
I liked Hip Hop Abs because it was really upbeat and the intructors had alot of energy. Since I was dancing while incorporating the workout, the fun of the hip hop dancing distracted from the burn of the actual workout. There were a variety of workouts and never a dull moment, which helped the workout go by quickly.  It was fun but I didn't get a whole lot from the workout. If you're looking for a  something that is alot of fun and very fast pace, but not a big workout, than the Hip Hop Abs is a good video for you.
(30 Day Shred) 
I did one of the three workouts from Jillian Michaels 30 Day Shred. There was strength portion, cardio portion and abs portion of the workout.I got the most out of the ab portion.  I felt the biggest burn and got the best workout from this workout video. This workout went by quickly because there were many workouts incorporated in the twenty minutes. There was a warm-up before the workout which helped get prepered snd dtretched. As well as a cool-down after which helped finish the workout feeling good and relaxed.
(Windsor Pilates) 
If you are looking for a workout that works your core and legs a lot then Windsor Pilates 20 Minute workout would be a good choice for you. I felt like I got a lot out of the workout as a whole but it was really boring. By the end of the workout, I felt like I accomplished a lot but for me, it just wasn't worth it because it was long and drawn out. The workout felt like it was a waste of time because by the end my muscles hurt but I didn't get any cardio from it.
(Visited 20 times, 1 visits today)