Emily Hertel
Junior Emily Hertel handles her mental illness with family support and group therapy
March 11, 2020
Junior Emily Hertel's cheerful disposition, colorful hair and constant sense of humor are easily the most noticeable parts of her personality — three things that, generally, aren't indicators of mental health issues. However, Hertel has been diagnosed with general anxiety disorder, major depressive disorder and obsessive compulsive disorder and has spent high school trying to find ways to cope. 
Throughout elementary and middle school, Hertel never noticed any symptoms of those disorders. However, just before she began high school, they began to manifest. 
"It was like the summer before freshman year," Hertel said. "I normally am pretty active in the summer, as I go outside a lot to hang out with friends, and I wasn't really doing that much. I was just sleeping all day."
A few months passed for Hertel between recognizing her symptoms and telling her parents about them. This talk with parents was, according to Hertel, one of her biggest challenges with handling her mental health.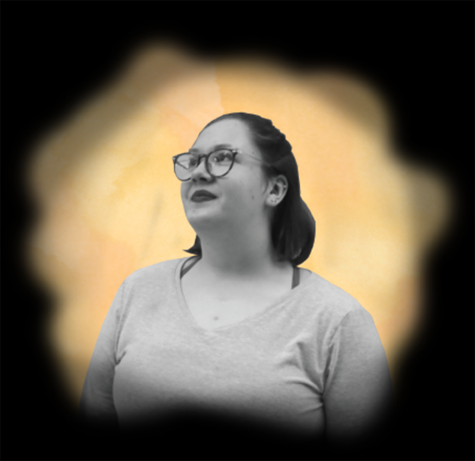 "That was probably the hardest thing that I had to do. They had no idea, and it feels like you're disappointing them," Hertel said. "It's almost like you can't talk to them, which is sort of sad when they're your parents."
Once Hertel spoke to her parents, who both have psychology-related degrees, they were quick to pursue treatment options for their daughter. They settled on one option to help Hertel cope with depression: therapy. 
However, therapy brought its own set of challenges for Hertel. She saw multiple individual therapists, but none of them were effective for her. It took her over a year to find a solution — group therapy with other adolescents — that worked. 
"I saw multiple individual therapists for about a year. After that didn't seem to be really helping me, I went to a more intensive group therapy with five to 10 other people," Hertel said. "This one was specifically for adolescents. That was really helpful, to be around other people with the same issues."
Today, Hertel sees her long road through therapy as a success. 
"I definitely am doing a lot better because of therapy," Hertel said. "It has been very beneficial to my well being."
Hertel also found ways outside of therapy to cope with her mental health. She takes prescribed medicine daily, and also developed a stronger relationship with her parents. This familial connection has become increasingly important to Hertel.
"I'm just trying to be as real as possible. Letting my parents know, just talking to them and being open with them," Hertel said. "It definitely helps, how they handled everything, because it's less shocking to them. They're already know what to do."
(Visited 1 times, 1 visits today)