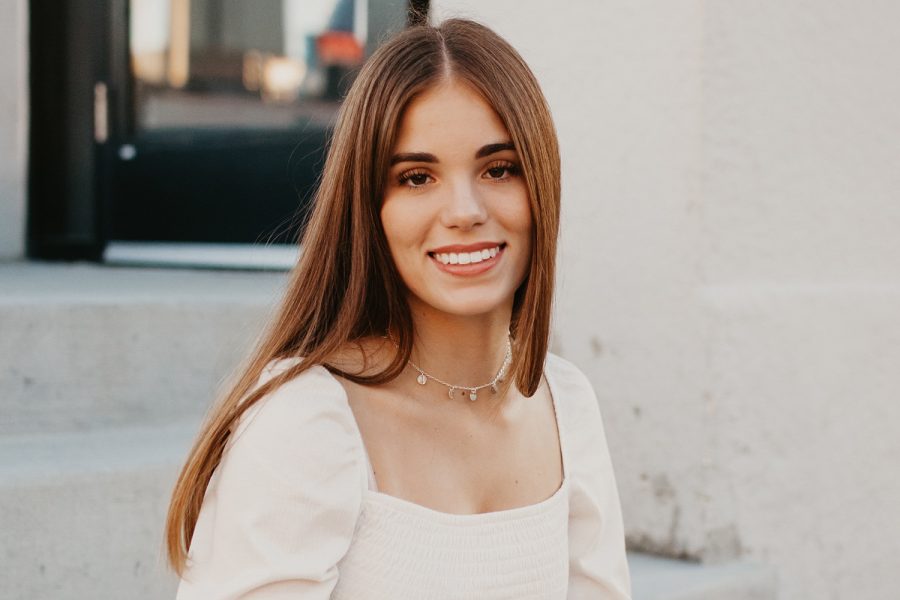 Eleanor Boone
Senior Eleanor Boone shares her interests, insight on this year's Homecoming and plans for the future
Mill Valley News: Tell us a little bit about yourself?
Eleanor Boone: I'm Student Body President here at Mill Valley High School, and I am a part of various activities at [Mill Valley] like RFL, Student Leadership Team, JLC, NHS, Sunrise MV, Choir, etc.
MVN: What are you looking forward to most about homecoming and this school year?
EB: I'm looking forward to being able to create and modify different events for the students here at Mill Valley so that we still have some sense of normalcy while also keeping our community safe.
MVN: How many homecomings have you attended?
EB: I have attended three homecomings!
MVN: Despite all the changes to Homecoming due to COVID-19 are you excited that the school is still trying to keep the tradition? 
EB: Yes! It's an important part of high school that we should celebrate in any way we can while keeping in mind our safety. It also helps bring up the student morale during these unprecedented times.  
MVN: Where do you plan to attend college?
EB: I am not sure yet on where I am attending college.
MVN: What do you plan to major in?
EB: I plan to major in political science with a minor in psychology.
(Visited 9 times, 1 visits today)