Eastern Kansas League experiences success after placing at and winning many state championships
Within the last three years, the Eastern Kansas League has won 54 state championships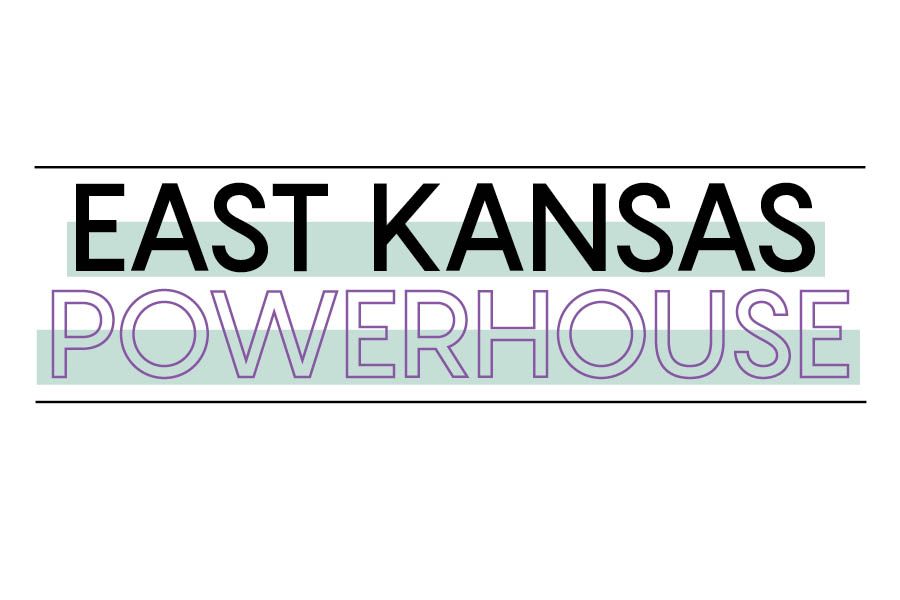 The Eastern Kansas League, consisting of 10 schools, has been largely successful in recent years. Of the 177 possible athletic state titles in the last three years in class 4A through 6A, the EKL has won 54 state championships. The next closest league is the Sunflower League, with 27 state championships.
In addition to success with championships, the EKL has also had teams place in the top four 153 times in the last three years.
The league was founded in 1938, initially named the Eastern Central League, and changed its name in 1939 to the Eastern Kansas League. Mill Valley joined at the start of the 2016-2017 school year.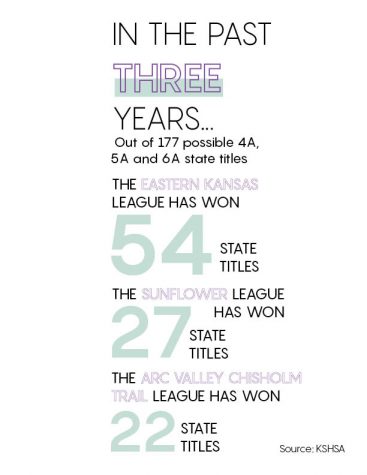 Mill Valley has won one state title since joining the EKL and three total state titles in the last three years.
This school year, the EKL has won 10 state championships in fall sports. Head football coach Joel Applebee attributes this success to the way each school has made each other elevate their play.
"Each school really does a good job in pushing each other to be the best they can possibly be because they know that once you're in this league that you better be at a top notch level," Applebee said.
Although senior athlete Bella Hadden was daunted going into the league, in golf, it was not as challenging as she expected.
"I thought it was going to be this huge powerhouse that was extremely difficult," Hadden said. "We actually got into it and it's that way for track and other sports, but in golf it's not that competitive. It's a lot of the teams that we see at state and a few of the smaller 6A schools so it wasn't bad."
Senior athlete Brody Flaming believes that the league has changed the way that the teams play.
"It elevated our teams quite a bit," Flaming said. "We all might not have the best regular season … [but] it's just something that you go in every week and you think that you're playing someone better and so in your mind you have a better outlook on the game coming in. So personally, I think I looked at everything as more of a challenge."
Hadden agrees, adding that head golf coach Chris Wallace stressed the significance of tournaments against EKL teams.
"He put an emphasis on all of the EKL tournaments," Hadden said. "We knew which tournaments mattered … we went in with the goal of placing as high as we could in that tournament and it was more important to us than any of the other ones."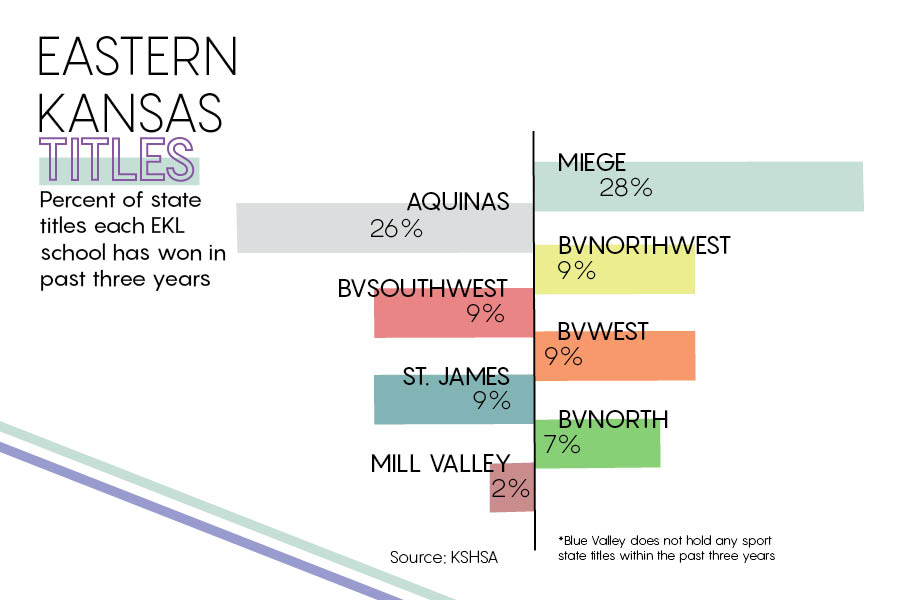 Applebee believes the change in leagues has been beneficial to many aspects of the school, not just sports.
"I think it's only been a good thing for our school … not only athletically but academically," Applebee said. "It's been a very, very positive thing for our school."
Hadden believes that league championships mean more to the teams in the EKL.
"There's higher expectations for sure," Hadden said. "When we switched over we were like 'oh my gosh it's going to be so hard' … [when you win a championship] you feel better about it."
Flaming was excited when the school joined the league, as he believes that it betters the teams within it.b
"I was so happy that we joined the EKL," Flaming said. "We would roll through teams in our regular season and all of the sports would do really bad in the postseason, so I really agree with our decision to go to the EKL. It makes us better in the postseason; it makes us look better all around."
(Visited 18 times, 1 visits today)
About the Contributors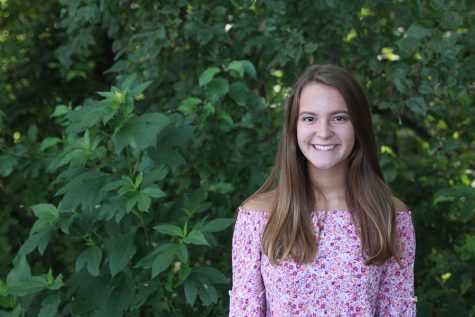 Abby Layton, JagWire A&E editor
This is junior Abby Layton's second year on staff. She will be the A&E editor for the JagWire newspaper this year. She is part of the Catty Shack sales team and participates in the Mill Valley DECA chapter. Outside of school she enjoys hanging out with friends, reading, and finding new sushi restaurants to eat good fried rice.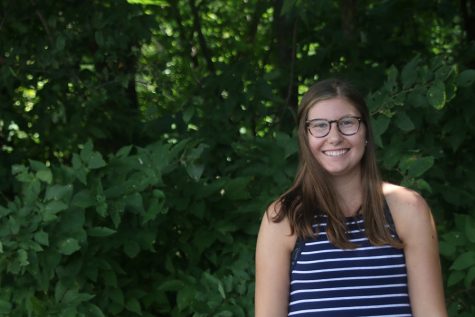 Katya Gillig, Mill Valley News editor-in-chief
This is senior Katya Gillig's third year on the JagWire staff. This year she is one of the Mill Valley News editors-in-chief alongside Elizabeth Joseph and Marah Shulda. Katya is involved in MV Outfitters and Youth for Refugees. Outside of school, she enjoys traveling and spending time with her friends and family.
Claire Boone, JagWire managing editor
This is senior Claire Boone's third and final year on the JagWire staff. This year she became the JagWire's managing editor. Outside of journalism, Claire is part of the track and field team, and will be starting her final season this year. When it comes to activities outside of school, she spends lots of her time at church or at work as a waitress, where she loves to see the bright faces of her customers early in the morning. She also is extremely...