District technicians help students get Macbook Big Sur update
With many students having trouble receiving the Big Sur MacBook update over spring break, district technicians and student techs worked to fix any issues
After making the Big Sur MacBook update available for students over spring break, district technicians and student techs have begun working to fix issues for students who did not receive the update. The update gives the Macs a redesigned look along with new learning features that will be added in at a later date.
For the district's Director of Technology Brandon Riffel, the push to get more students the update has been a success.
"We got about 60% of the students, which is over 2,000 computers that did the update, which was great," Riffel said. "We were hoping for about 50%, so getting 60% done was above expectation."
The main thing keeping students from getting the update was a lack of storage. Things such as manually downloading the update students syncing files with their phones, and downloading games all led to students not having enough space. For students having these issues, Riffel advises using the 200 gigabytes of cloud storage that the district provides to reduce the number of files that are saved on an individual's desktop. 
Senior Claire Burke, who had issues with the space on her computer, felt getting rid of the excess files on her own was difficult.
"I followed the guide on my computer but there still was not enough space on," Burke said "The administration helped me in the library. The k-12 people in the library deleted the back-up of my phone on my computer in order to make more space."
Although Riffel would like to have all of the updates completed, the district is not in a hurry.
"There's no rush," Riffel said. "We're not filling any major security holes, and there's not any specific function that we're missing out on. We wanted to get it done over spring break because it was a convenient time where people would be away from school long enough that it wouldn't interfere with class."
"
"The administration helped me in the library. The k-12 people in the library deleted the back-up of my phone on my computer in order to make more space.""
— Claire Burke
Senior student tech Zachary Botkin feels that student techs had an important role in facilitating the update.
"The district got a lot of K-12 people not usually at the school to come down and assist kids with the update," Botkin said. "We basically just checked their storage and helped direct them if they needed anything deleted."
Riffel also felt the student techs played an important role: solving the everyday problems that came up.
"They backfill," Riffel said. "The district techs have been helping students get the update done and the student techs were able to go out and work on standard tickets since there's stuff that has to get done on any given day."
While not perfect, Riffel feels like the work they have done so far will result in most students having the update.
"This is going to knock out probably another 80 or 90% of our students that need the update," Riffel said. "If there's people that are still having problems, whether it's a technical issue or they weren't able to come in and get their stuff cleared up, we'll continue to take care of those."
With the massive scope of the update, Botkin feels the district is doing a good job with the situation that has been presented.
"I think they are trying their best," Botkin said. "I think that getting all students to do something this big would be difficult regardless of how well the district handled it."
Burke hopes that in future updates the district is more prepared for all of the problems that could occur.
"I think they did their best, but the whole process was really different for each person I spoke to," Burke said. "[The district] auto-updating some computers was problematic as well. Once I had the storage, they updated mine randomly during the one hour during that day I had time to do homework."
Riffel feels that the experience the district has gotten with the update will allow them to be more proactive in subsequent updates.
"In the future, we may change things a little bit and try to identify and fix some of the storage problems ahead of time," Riffel said. "We're still gonna have to touch a lot of devices, whether we do it ahead of time or wait."
(Visited 115 times, 2 visits today)
About the Contributors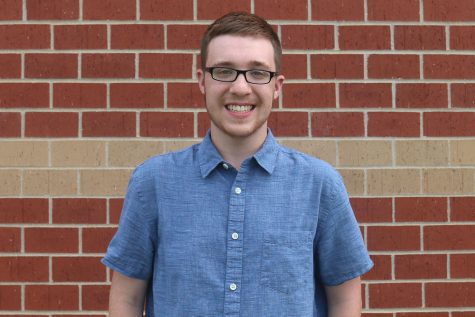 Tanner Smith, JagWire editor-in-chief
This is senior Tanner Smith's third year on the JagWire staff. He is undertaking the position of JagWire editor-in-chief. When he is not reporting the news, Tanner can be found acting as the president of Youth for Refugees and taking way too many AP classes. Additionally, Tanner enjoys sleeping, watching Netflix and listening to music.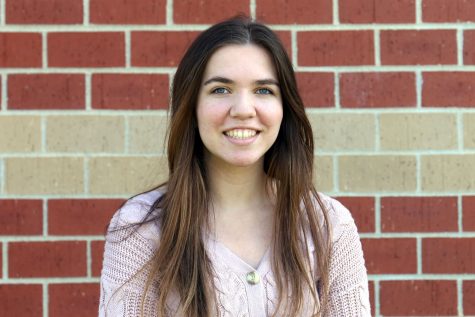 Tatum Elliott, JagWire editor-in-chief
This is senior Tatum Elliott's third year on the JagWire staff. She is excited to take on the position of JagWire editor-in-chief for a second year. Outside of journalism, she is proud to be president of the National Art Honor Society and serves as an active member of NHS and a few other clubs. She also enjoys fangirling over Robert Pattinson and bragging about how amazing her dog is.