District holds safety and security meeting
The district bond passed on Monday, May 7, leading to renewed focus on security improvements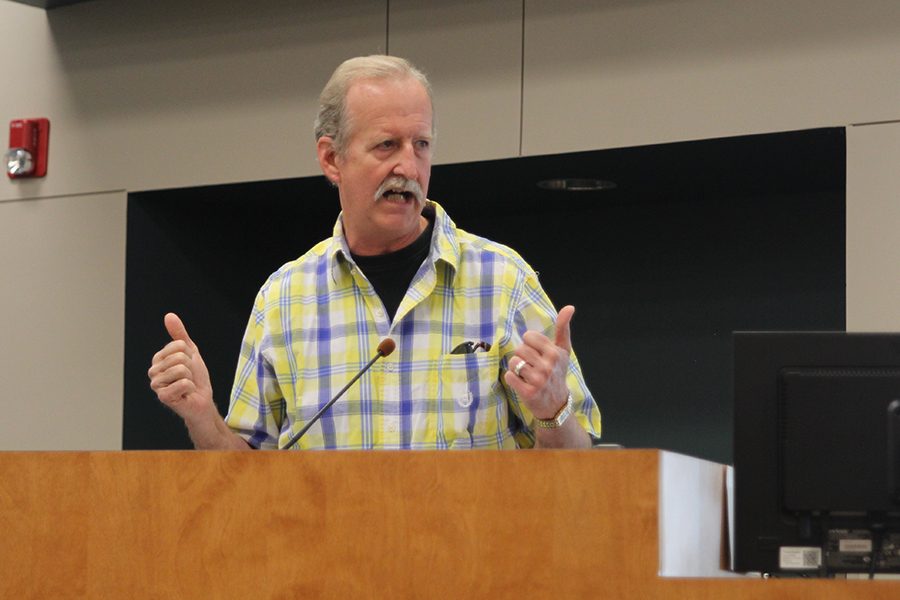 After the bond was approved by the community with 72.53 percent of votes in favor on Monday, May 7, the Board of Education decided to host special meetings in which community stakeholders will be able to discuss safety and security concerns and initiatives for the district. The first two meetings were held on Monday, May 7 and were open to both students and staff.
Board member Mitch Powers, who requested the meetings, thought that the process went "very well."
"I just wanted to get an idea from teachers, staff and students, [who] are in the school everyday and can see the weaknesses better than we can," Powers said.
The feedback the Board received, according to Powers, aided understanding.
"I wanted to understand what are our options to prevent [school violence] from happening, identify these issues before they get to this point and give everybody in school the best chance of survival before an incident occurs and when an incident occurs," Powers said.
The meeting was designed to hear multiple perspectives from those in the district, beginning with a presentation from students at Mill Creek Middle School and Monticello Trails Middle School, followed by DHS senior Zach Yarborough.
Later, staff from the elementary and middle schools in the district shared their experiences and procedures should violence take place. As a member of the crisis council at Lexington Trails Middle School, science teacher Jennifer Wackerla feels very passionate about the issue of school safety.
"Oftentimes, teachers will stand up and lay down their lives, and the kids are left," Wackerla said. "We have to teach them so they know what to do in the absence of an adult."
As changes are implemented due to the bond, Wackerla hopes that a focus on safety and security will remain prevalent.
"I really hope that the board members understand, especially with the bond being passed, that safety has to come first," Wackerla said. "We can't just cross our fingers and hope this never happens to us."
(Visited 20 times, 1 visits today)