District faces population problems, forms boundary committee
Some district schools face overcrowding while others fall short of capacity
This is part of an inside look at overcrowding in the De Soto school district.
As a result of current and projected overcrowding in some district schools, a boundary committee has been formed to decide how to restructure boundaries in a manner that maximizes all district facilities.
In its meetings, the committee will discuss topics such as duration of boundaries, the impact of changes on students and fiscal implications. After several public forums, the committee will then make a recommendation to the Board of Education, which has the final say on any boundary changes.
In 2012, the district hired RSP and Associates to conduct an enrollment study. The results showed that some schools in the district are nearing capacity or have already surpassed it.
At the high school level, Mill Valley High School currently has 1,290 students, according to the Kansas State High School Activities Association. The study found that this population will increase to 1,554 students in two years, which is above the 1,500 student capacity. The population is projected to continue increasing in the future.
De Soto High School, which has a capacity of 830 students, has 689 students, and the study projected it will decrease until the 2016-17 school year.
DHS principal Mark Meyer believes his school is maximized in the classroom, but he also recognizes that it could take in a larger student body.
"I think it's maximized in the sense that every classroom we have is fully utilized, and we even have one teacher who has to travel," Meyer said. "The one place we could grow is the class [size] averages, and that's where we could absorb more."
At the middle school level, Monticello Trails Middle School, which has a capacity of 756 students, currently has 758 students. Meanwhile, Lexington Trails Middle School has a population of 297 students, which is below its capacity of 720 students.
The district's goal through forming the committee is to solve this problem in an effort to fully utilize all facilities.
"If you're a school district, you want to maximize your facility as long as possible," director of administrative services and community relations Alvie Cater said. "You want to try to maximize a building. You want to do your best to get as close to capacity as long as you can."
However, some students have since become concerned about the effects a change could have on their own lives.
Junior committee member Callahan Eckardt knows overcrowding is a mounting issue, but he also has concerns about what a  change could mean for him and other students.
"It affects a lot of your life," Eckardt said. "High school right now is 90 percent of what I do. Right now, that's what my life is, what it's centered around. It'd be almost like changing your job as an adult. Everything changes around it."
Both MVHS and DHS would have to make adjustments if a boundary change caused a significant change in population. Meyer said DHS has become comfortable with its 4A status and would have to grow more accustomed to a larger student body.
"When you've been a 4A school for as long as De Soto has, you get comfortable with your surroundings, you know your people and who you're competing against [in activities]," Meyer said. "[When there's a change], you certainly have to find your place within that new configuration."
Board and boundary committee member Scott Hancock understands these concerns but hopes the committee considers the district's best interests.
"There is a real issue with population going through the school system," Hancock said. "… We shouldn't be thinking about what's best for us as individuals. We should be thinking about what would be best suited for the district."
(Visited 58 times, 1 visits today)
About the Contributors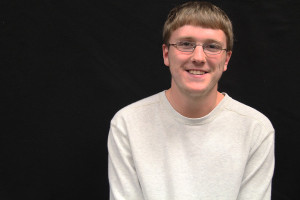 Ryan Fullerton, JagWire editor-in-chief
Senior Ryan Fullerton is a third-year staff member and holds the position of editor-in-chief. Fullerton hopes to continue the success of the staff and publication from previous school years, as well as work for the continued improvement of JagWire and MVNews. Outside of newspaper, Fullerton is a fourth-year cross country runner.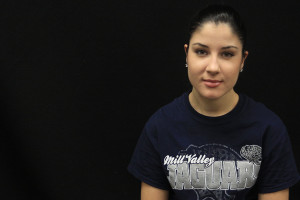 Miranda Miller, JagWire ads manager/photographer
Senior Miranda Miller is a third year photojournalist, and a first year as advertisement editor. She transferred from another school during her junior year and she is excited to meet new people and create new memories while enjoying her last year of high school.