DECA competes in Blue Valley West meet
Four individuals place in a team of 21 against 17 schools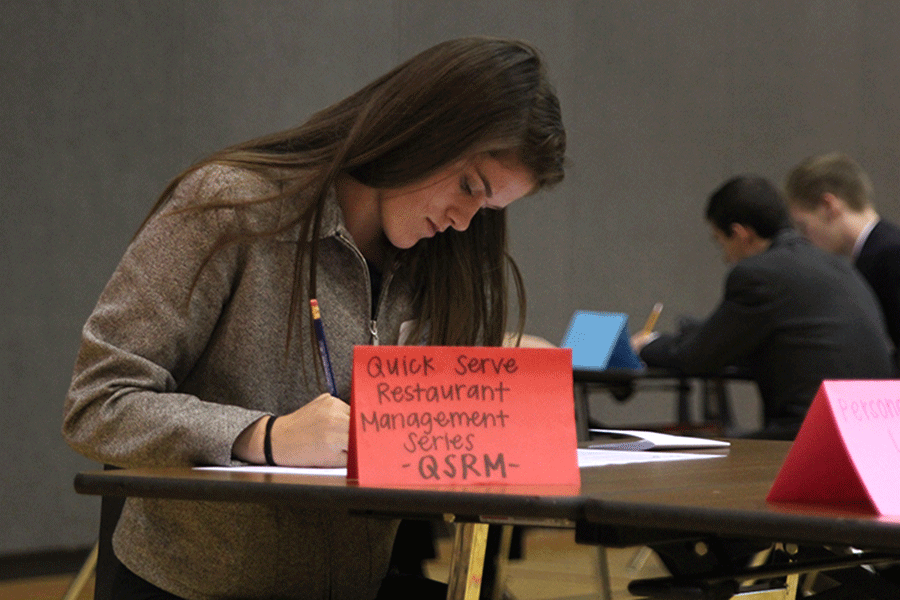 Kate Ocker, JAG Student Life editor
November 5, 2015
DECA took a team of 21 students to Blue Valley West to competed against 17 other schools on Wednesday, Nov. 4.
Four individuals placed in their categories and eight individuals got first place in either their test or role-play in their respective categories.
Senior Danielle Holt placed third in apparel and accessories marketing. Holt was proud of her team's support for one another during the competition.
"Everybody's test scores went up a little [from the first meet], and we knew what to do, so we weren't as nervous. We communicate really well and work well as a team," Holt said. "We encourage each other before we role-play and take tests."
Junior Ethan Hansen placed first in personal financial literacy. Although he was happy with his scores, he plans to better his test score by studying.
"I think we could improve in every aspect," Hansen said. " Definitely testing for me, that's a big thing."
Hansen was encouraged by his teammates' willingness to help each other throughout the meet.
"I think we are really good at interacting as a team," Hansen said. "We aren't afraid to share our ideas. No ideas get appressed in our group."
Also placing:
Derek Meeks: first in sports and entertainment marketing
Megan Burke: third in quick-serve restaurant management
(Visited 18 times, 1 visits today)