Debate travels to Oklahoma City, Oklahoma for JW Patterson Invitational
Freshman team of Sarah Johnston and Isaac Steiner won first in the novice division Sunday, Oct. 13
Anna Owsley, Mill Valley News editor-in-chief
October 15, 2019
The debate team competed in the JW Patterson Invitational tournament – a national and state circuit tournament held in Oklahoma City, Oklahoma – on Saturday, Oct. 12 and Sunday, Oct. 13. While none of the varsity teams broke into finals, freshmen Sarah Johnston and Isaac Steiner returned home with a third novice championship win under their belt and earned the top two speaker awards in the novice division. 
In accordance with winning all eight of their rounds – continuing their undefeated streak for the season – Johnston was awarded top speaker of the novice division and Steiner followed closely as second speaker.
"I was not expecting to be first speaker in the entire tournament. I have been practicing speaking fast, clearly, and efficiently which I think has really helped," Johnston said. "I managed to get four 30s [out of 30 points each] and one 29.5 which is quite rare, and I was really surprised."
"
It wasn't just a win for Isaac and I; it was a win for the whole team."
— freshman Sarah Johnston
Having travelled to Oklahoma to experience tougher competition, Johnston appreciated the opportunity. 
"I think the best part of debating stiffer competition was the challenge," Johnston said. "We weren't just reading evidence, we were internalizing, understanding and processing the arguments and using them to our advantage." 
While Johnston and Steiner excelled in the novice division, sophomore Noah Reed notes how the five varsity teams, whose records ranged from 0-6 to 3-3, took this as a wake up call for their need to improve.
"After stagnating like we did this weekend, I think we all kind of got a check of reality after the huge success at [Olathe Northwest]," Reed said. "The team goals from now [on] are getting faster and learning to not rely on evidence as much."
Despite the novices' disproportionate success, Johnston feels the entire team played a role in their victory.
"Our team really came together over the weekend. I feel like we are a lot closer now than we were before the tournament … The pressure to perform really brought us together," Johnston said. "The varsity students were incredibly helpful and they deserve a lot of the credit for our win this weekend. It wasn't just a win for Isaac and I; it was a win for the whole team."
(Visited 302 times, 1 visits today)
About the Writer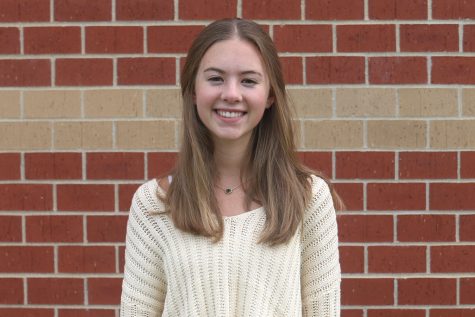 Anna Owsley, Mill Valley News editor-in-chief
This is senior Anna Owsley's third year on the JagWire staff. She is thrilled for her second year as Mill Valley News editor-in-chief and is undertaking the position of assistant editor for the newspaper. When Anna isn't busy with journalism duties, she can be found working, volunteering for NHS or multitasking homework and her current Netflix show. Additionally, she loves reading, watching movies, getting coffee with friends and traveling.