Debate team competes in first meet of the year
Students reflect on Saturday's competition to better prepare themselves for the rest of the season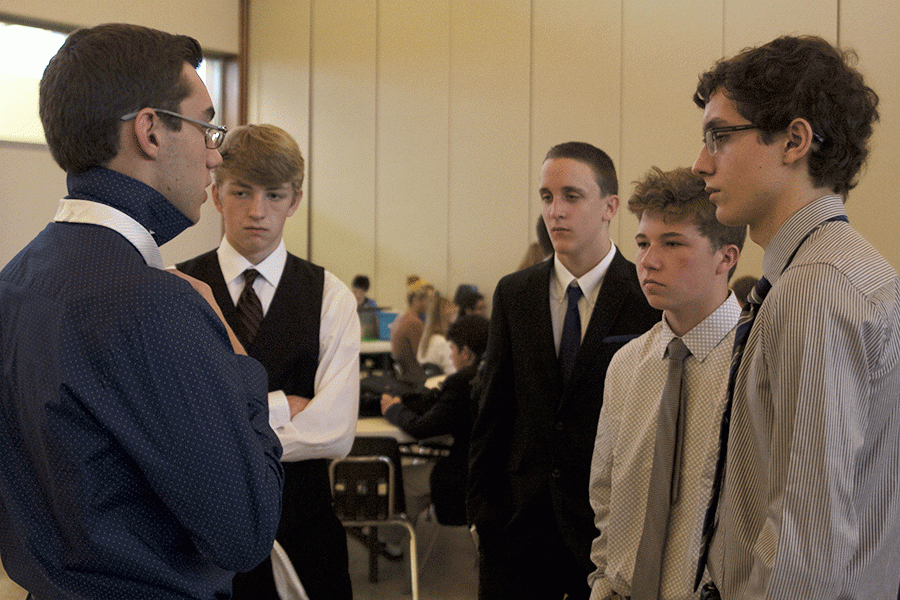 Anika Roy, JagWire sports co-editor
September 20, 2016
The debate team participated in their first competition of the year on Saturday, Sep. 17 at St. James Academy and went 2-3 for the day.
Students have been preparing for the season since the first week of school, when they officially  received their topic for the year and formed a case. The team is debating about the U.S. and China working together in order to benefit both countries.
As two of only three seniors on the team, seniors Tom McClain and Sue Kim have a lot of debate experience and McClain predicts that as partners they will perform well in upcoming competitions.
"It's my senior year, so I'd like to make it a good one," McClain said. "[Kim] and I have been debating together for a long time, we have pretty good chemistry, and I think we're going to do very well this season."
Although sophomore Kaleb Shukeat is also confident about the season, he worries about having to think quickly in competitions.
"We need to come up with answers on the spot," Shukeat said. "It's pretty difficult when we get asked a hard question and we don't know the answer because we have to try and stumble to get it."
Senior Sydney Hall and junior Allison Winker have already practiced arguing their case to help prevent any questions they may be unprepared for while at a meet.
"We started at the beginning of the year with a skeleton case. We prepared it and we debated it in class last Thursday to figure out the issues and made sure it's good for competition. Then, over the weekend, my partner and I went over it and made sure we had everything," Hall said.
Considering it was the first meet of the season, Hall is proud of how Mill Valley performed on Saturday and seeks improvement at their next meet.
"Usually the first meet of the year is a really good starter meet," Hall said. "You're getting your feet wet because you don't know what you're going into at all. It went well considering it was the first meet, but definitely not our best and definitely somewhere we can work up from."
The team will compete again on Saturday, Oct. 1.
(Visited 28 times, 1 visits today)