Debate team competes at second NSDA national qualifiers
Sophomores Adam White and Tanner Smith received seventh, juniors Travis and Thomas Babcock received ninth and sophomores Anna Owsley and Grace McLeod received tenth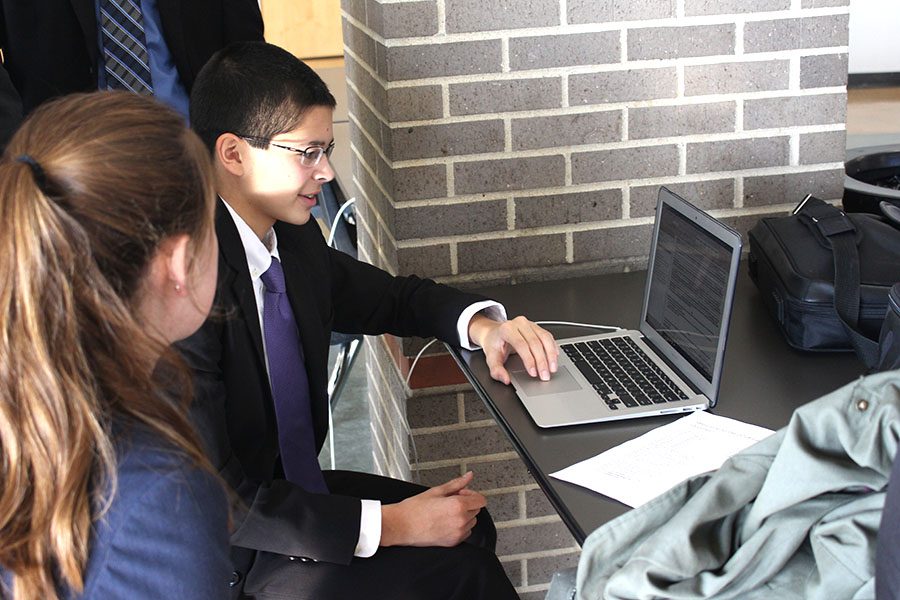 The Debate team competed at a national tournament qualifier, hosted by Lawrence Free State, on Friday, Dec. 7 and Saturday, Dec. 8. Sophomores Adam White and Tanner Smith received seventh overall with a record of 4:2, juniors Thomas and Travis Babcock received ninth overall with a record of 3:2, sophomores Anna Owsley and Grace McLeod had a record of 3:2 and received 10th, while sophomores John Lehan and Zach Botkin had a 2:2 record and did not place.
Overall, Babcock was satisfied with the results.
"This year was meant to be just priming ourselves for national qualifiers and getting a feel for it. I feel like the team, especially me and Travis, really did good," Babcock said. "We only dropped rounds to really good teams and I feel like our performance showed how hard we've been working lately."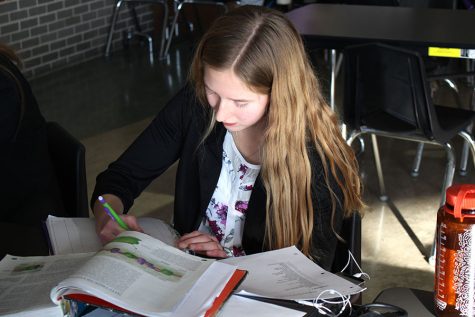 While the Debate team competed at another nationals qualifier tournament, hosted by the Catholic Forensics League on Friday, Dec. 1 and Saturday, Dec. 2, the tournament from this past Saturday was hosted by the National Speech and Debate Association. According to White, this changed the style and techniques the team used.
"Last weekend, we had this super speedy, super technical tournament, so we had to slow it down a lot for this tournament and just go back to the roots of debate, because there were going to be some parents judging and we had to adapt to them," White said.
According to White, this meant the judges were both experienced debaters and volunteers, so preparation largely included "cutting more evidence to be prepared for the competition and just adapting to the judges," while the CFL tournament prioritized speed debating, or "spreading."
The team will be competing at the KSHAA state tournament on Saturday, Jan. 12. Due to the success of this tournament, White foresees a positive outcome for the state tournament.
"This was a pretty chill tournament, not a lot of speed going on, and it's a good representation of what state will look like," White said. "Since we did really well at this tournament, we had three teams with the top 12, I think we'll have a really good shot at state. And in a year or two, I think we'll have a really good chance of qualifying."
Debate will next compete at KSHAA regionals on Friday, Dec. 14 and Saturday, Dec. 15.
(Visited 29 times, 1 visits today)