Debate places third at two-day competition
Varsity placed third while novice placed fourth at Blue Valley West meet on Friday, Oct. 7 and Saturday, Oct. 8
Anika Roy, JagWire editor-in-chief
October 10, 2016
Mill Valley debate competed at a two day tournament this Friday, Oct. 7 and Saturday, Oct. 8 at Blue Valley West High School, placing fourth out of 83 teams in the the novice division and third out of 34 teams in the varsity division.
In the varsity division, senior Tom McClain received a third place medal as a maverick, meaning he debated as an individual, and junior Allison Winker and sophomore Lauren Rothgeb received fourth place medals as a team.
As a first year advanced debater, Rothgeb faced difficult competition at the meet.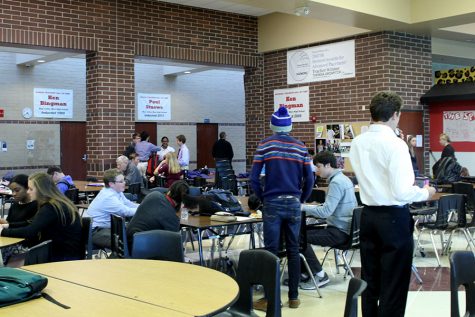 "It's a two day event and it actually has a 'varsity' event," Rothgeb said. "It's a pretty big deal because some of the upper level debaters have a chance to debate on higher levels and challenge themselves."
In this meet, Winker used experience from previous rounds and practice to help her.
"I take every meet as a kind of learning experience so I can keep building," Winker said. "We always learn from every round that we have and it's important to go to meets so you can keep getting better and better and have more experience."
After the first round, Winker was very confident in their performance.
"It went really well actually, it was a really fun round. We were [affirmative], the other team was good, and I think we did well countering their points," Winker said.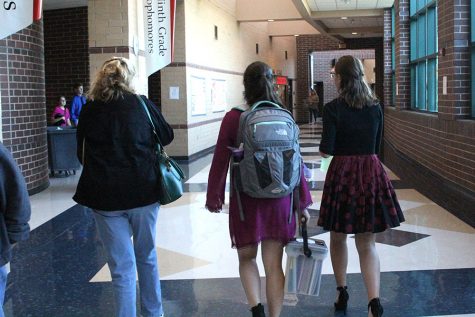 Rothgeb agreed that the partners did a great job and had fun while doing it. 
"It felt really well, I had a good time, it's really fun to debate. I like meeting the people, they're really friendly people, and it's a good time. I felt good," Rothgeb said.
The debate team will travel to their next meet on Saturday, Oct. 22, at Piper High School.
(Visited 49 times, 1 visits today)
About the Writer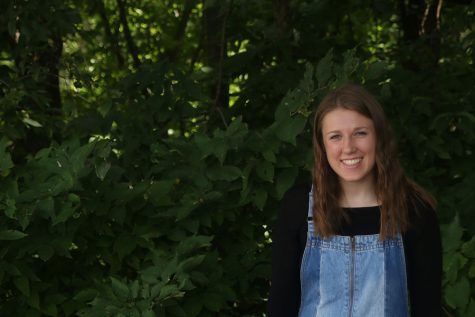 Anika Roy, JagWire editor-in-chief
This is Anika Roy's third and final year on staff, and she's incredibly excited for her position as editor-in-chief. While you can find her in the journalism room almost all the time, she also spends free time on the tennis courts, the piano, the swimming pool, or her church. Additionally, she's an officer of NHS, an executive leadership team member of Relay for Life, and a member of Spanish Honor Society, MV Outfitters, and Student Ambassadors....