Debate duo places first overall at Shawnee Mission East
Sophomores Grace McLeod and Anna Owsley went undefeated on Saturday, Nov. 10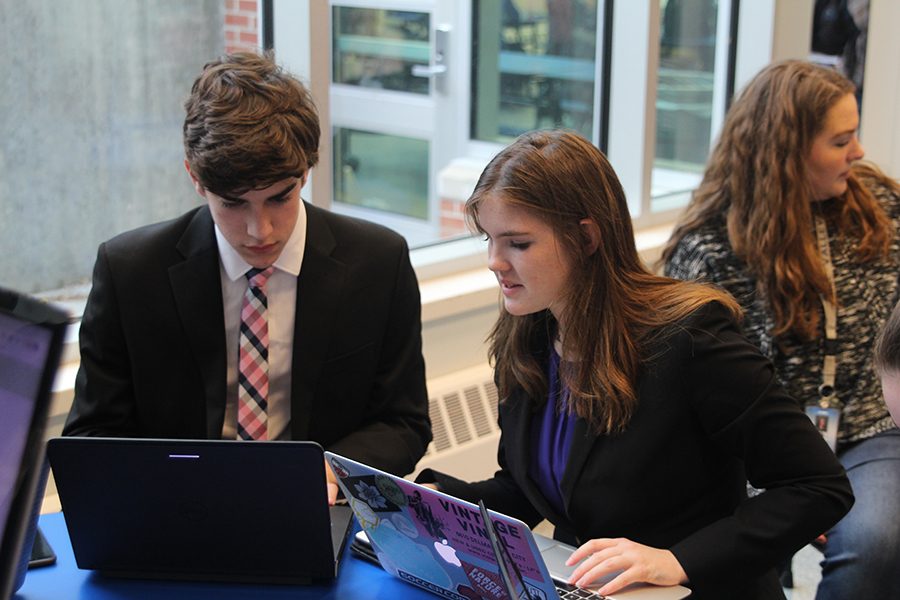 The debate team competed at a varsity tournament held by Shawnee Mission East on Saturday, Nov. 10. While no overall placements were given at the competition, sophomores Grace McLeod and Anna Owsley placed first overall, undefeated in each round, which is new to the school's debate team. Additionally, sophomores Tanner Smith and Zachary Botkin placed fifth.
As a younger team member, McLeod felt that her placement was a validating experience.
"It's a really big deal for me because it's kind of nice to be like, 'this is your thing, you're kind of good at this,'" McLeod said. "This is our second year only so it's fun to actually be winning stuff as only sophomores."
In order to prepare for the competition, McLeod and the team put in time both in and out of the classroom, as well as taking part in team bonding activities.
"I did a redo speech on Tuesday, [Nov. 6] to get into the groove of things and then we cut evidence for every tournament," McLeod said. "We [also] go to Ms. Goodson's room at 7:00 a.m. on Friday, [Nov. 9] just to be there as a team and then just go to the tournament. We try to find out what other schools' strategies are so we can prepare for those specifically."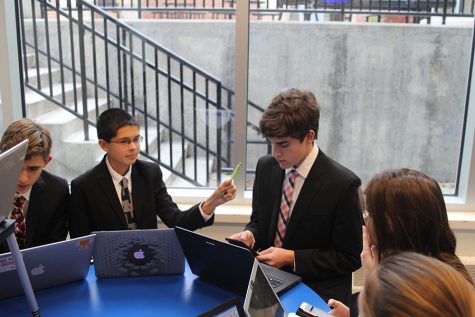 Additionally, debate coach Annie Goodson takes arguments from other teams, as well as the school's own team, to strengthen the team's performance at competitions.
"Once something comes out of your mouth in a round, the entire state has it, so once you make an argument everyone has it and you could conceivably have that argument run against you in the next round," Goodson said. "We've been winning with these arguments and now we have to prepare to have those arguments run against us next week."
Moving forward, McLeod is excited to receive experience outside the classroom and gain a fresher perspective.
"I'm looking forward to seeing new arguments because I've been feeling like I've been debating the same thing all year," McLeod said. "The more tournaments I go to, the more different things I come across."
For Goodson, the competition was a good gauge of the debate team's current standing.
"Anything that goes to a bracket is going to be a more challenging tournament and this was a two day tournament. In terms of structure, it's a good idea of what state's going to look like," Goodson said. "It's a really long day and the girls did a nice job of not getting fatigued and staying focused and it's a pretty good indication of the schools we'll see at state, especially now that we're 6A."
(Visited 52 times, 1 visits today)
About the Writer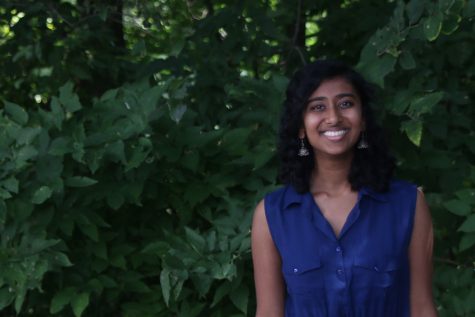 Elizabeth Joseph, Mill Valley News editor-in-chief
This is senior Elizabeth Joseph's second year on the JagWire staff. She is undertaking the position of Mill Valley News editor-in-chief alongside Katya Gillig and Marah Shulda. When she's not in the J-Room, she can be found in A207 serving as the Science Olympiad team captain or the president of National English Honor Society. She is also a part of National Honor Society and MV Outreach. Additionally, Elizabeth enjoys admiring plants, bopping to...