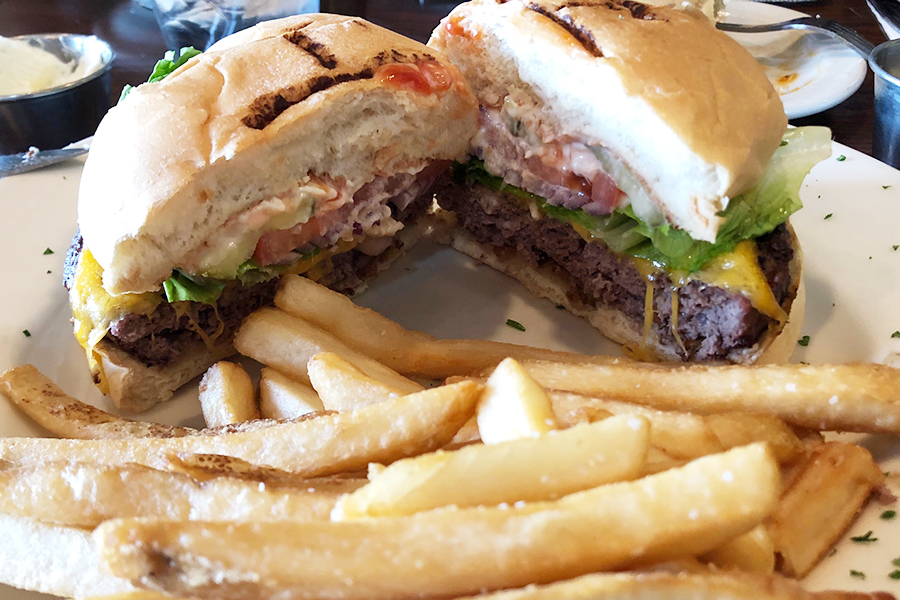 By Hannah Chern
Day 2: Lunch at Hereford House
For the second day of Kansas City Restaurant Week on Saturday, Jan. 14, I went to Hereford House to taste what their $15 lunch menu offered
Hereford House is a country-inspired steakhouse that serves a variety of dishes from ribeyes to burgers to braised beef. Similar to the rest, as one of the participating restaurants in Kansas City Restaurant Week, Hereford House offers a lunch and dinner menu that offers a selection of different courses that come from their original menu. While the dinner menu serves three courses, the lunch menu offers two courses—an entrée and a choice of an appetizer or dessert.
Click here to check out the Kansas City Restaurant Week menus at Hereford House. 
Location: 17244 Midland Dr., Shawnee, KS 66217
First Course – Appetizer: Boneless Wings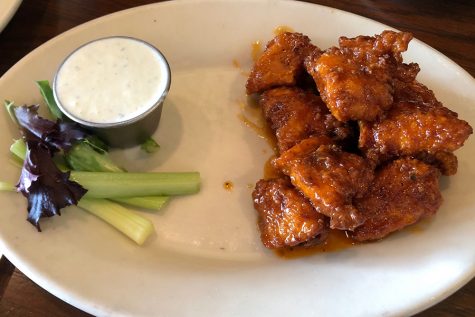 Rating: 4/5
For the first course, I ordered the boneless wings. Each piece was drenched in a generous amount of the buffalo steak house sauce and had a crunchy crust. The flavor of the buffalo sauce was sweet and also had a hint of tanginess to it which provided a great flavor balance. Though I thoroughly enjoyed the sauce, I felt that it had a little too much salt in it. To counter the saltiness, I dipped each piece into the ranch on the side and the salty flavor was diminished. Overall, the boneless wings tasted delicious and served as a good appetizer.
Second Course – Entrée: Hereford House Steakburger
Rating: 5/5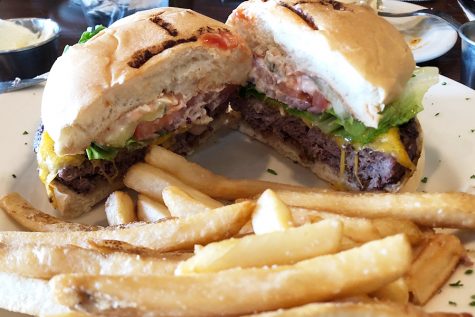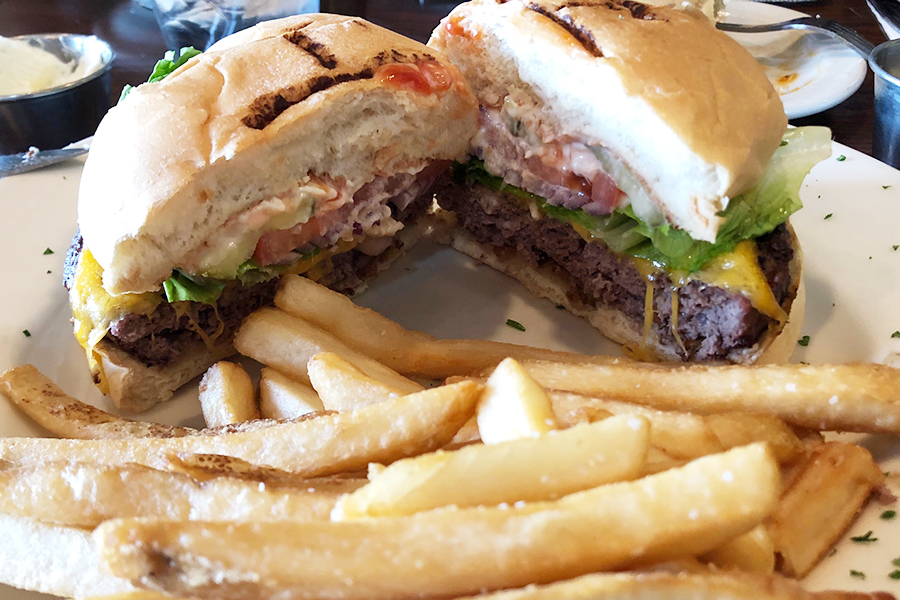 For the second course, I ordered the Hereford House steakburger cooked well-done. The meat was a 10-ounce house-ground beef striploin, ribeye and tenderloin topped off with the classic tomato slice, lettuce, red onion, pickle slices and my choice of cheddar cheese. As I held the burger in my hand and looked at the double H's burned onto the top bun, I realized
that the burger was wider than what I could fit into my mouth at once. Once I managed to cut the burger, I was welcomed by the smoky flavor of the steak and the combination of the toppings complimenting the taste of the burger. This steakburger is simple, but the taste of it was amazing. A burger isn't a burger without the fries. The side of steakhouse fries was salted just the right amount and proved to be the perfect complement to a great burger.
Overall Experience
Overall rating: 5/5
Overall, my experience at Hereford House was a great one, and the dishes that I tried were all delicious. The taste of the boneless wings was a great way to start lunch and the steakburger—while I only ate half of it because I got full—was what I imagined in a steakburger. Lunch was definitely worth the $15 with the amount of food they serve for their lunch dishes. In addition, there was great service and the wait time for the food was not long. Hereford House was a great choice for the second day of KCRW, and they provided a variety of options to choose from.
(Visited 183 times, 1 visits today)