Cross Country teams finish second and fifth at EKL league meet
Junior Britton Nelson finished fifth to help girls team take fifth
Cross country competed at their first EKL league meet on Thursday Oct. 13 at Blue Valley High School. The boys finished second and the girls team finished fifth.
Junior Britton Nelson placed fifth was the only runner to place in the top ten for the girls. Nelson finished with the time of 19:41. Junior Gavin Overbeck took eighth with a time of 16:41, while junior Tyler Coad and senior Jakob Coacher finished ninth and eleventh.
At the beginning of the boys race, another team's runner fell on the trail, causing the officials to stop the race and restart. Coacher knew the start would trip up some runners.
"If somebody falls down within the first 100 meters, or something like that, they have to restart the race. That was a little devastating, because it throws you off, but it was alright," Coacher said.
During the race, Coacher's main goal was to keep up with St. Thomas Aquinas as well as he could.
"Our goal was to beat Aquinas and we stuck with them as much as we could. We didn't do as well as we thought we could, so next week we'll go out and race with them," Coacher said. "We know what we need to do."
On the girls team, many racers set new personal records, including sophomore Delaney Kemp.
"I just tried to keep moving because you could start to feel a lot better if you don't feel well during the race. Also, [I was] coming back from multiple injuries this year so it was a very refreshing feeling going into postseason," Kemp said.
Head coach Mark Chipman knew the teams could improve going into the next race.
"We didn't quite quite run as well as we had thought, but we will bounce back next week," Chipman said.
Both teams recognize how similar the league and regional races are.
"Regionals is a lot like this meet," Kemp said. "All of the teams [that] we are fighting against to make it to state are here. We are really looking to beat certain teams to be get to state. Only the top three teams get to go and we have a really good chance at getting on the trophy stand if we go. [Getting to state] is our ultimate goal.
Regionals will prove to be a tough task for the team, but Chipman has confidence in the performance of the team..
"We're going to … want to run better and we'll do it," Chipman said.
Regionals are on Saturday, Oct. 22. The location has not been determined yet.
(Visited 37 times, 1 visits today)
About the Photographers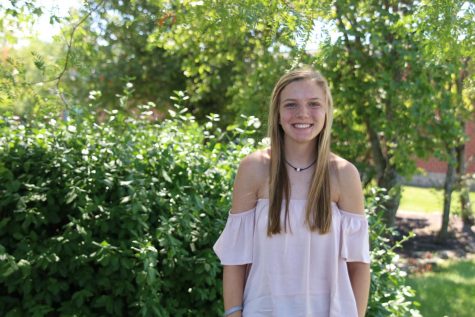 Kendall Gaignat, JAG sports editor
This is senior Kendall Gaignat's second year on the JAG yearbook staff and she is taking on the role of sports editor for the book. She has been a part of the track and field team for three years and will continue to be on the team this spring. She is also a member of Spanish NHS and enjoys helping out the Booster Club and MVJFCA. In her free time, she likes to watch Netflix and Mill Valley football hype videos with Mia Thomas. She also enjoys playing...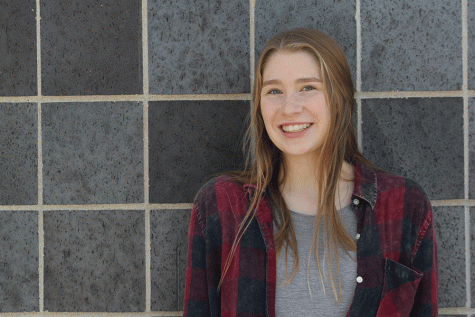 Emily Proctor, JAG organizations editor
Emily Proctor is in her first year on JAG yearbook staff as organizations editor. Emily is also involved in volleyball, the girls swim team and is apart of the student ambassadors. The clubs she plans to join are Make a Wish, NHS, NAHS, and Jag Pride. Outside of school she likes to read and hang out with friends.