The girls and boys varsity cross country team place first in the Baldwin City Invitational
Cross country team took first steps to making their goals for this season a reality
Girls and boys varsity cross country placed first, the girls and boys JV team placed third, the girls C team placed fourth and the boys C team placed sixth Saturday, Sept. 21. They competed against 11 other teams at the Baldwin Invitational. 
On Saturday, before most students were even thinking about getting up and getting ready for homecoming, the cross country team traveled to Baldwin City, Kansas.  
Many varsity runners remember the victory from last year and are trying their best to make state happen again. 
"I just think it is fun to run and just the spirit on the cross country team. It gets you hyped up," said senior varsity runner Darius Hightower. 
 According to varsity runner sophomore Katie Schwarzkopf, the team goal for this meet was to continue improving in order to win state again this year.
"I just to go out there and do my best and help my team to win," Schwarzkopf said.
With the supportive atmosphere of the team, many members feel like their team and personal goals are reachable. Even if they do not do their best at a meet there is more time to improve. 
"It is always nice to PR, but I always try to look at my placement in the race more than time," Schwarzkopf said.
For people like Schwarzkopf on the team, racing is less about their time and more about their placement, how much they can support their teammates and how they help their team win. Last year's victory at state is the motivation for most of the team this year. Wanting to continue their winning streak is their main goal for this season. 
(Visited 243 times, 1 visits today)
About the Contributors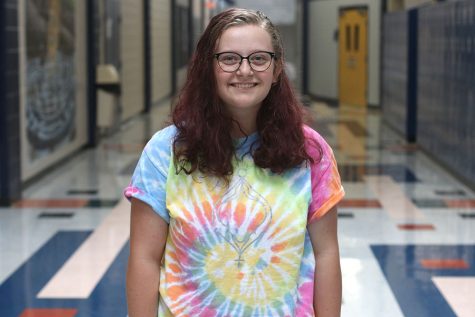 Anastasia O'Brien, JagWire reporter/photographer
This is Anastasia O'Brien's first year on the JagWire staff as a reporter. She is looking forward to being on the staff as a sophomore. Outside of the J-Room, she can be found at the football and basketball pep games with the band, hanging out with friends, throwing discus for the school during track season and listening to music.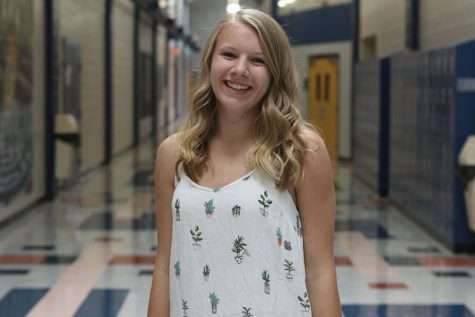 Isabel Aerni, JagWire reporter/photographer
This is sophomore Isabel Aerni's first year on the JagWire staff. She is ecstatic to be working as a reporter and photographer. Outside of newspaper, she enjoys playing volleyball and being part of the theatre department. In addition, she enjoys watching Netflix, listening to music, painting and hanging out with friends.