Cross country team goes on annual summer trip
The trip to Lyons, Colorado helped team members bond and boosted morale
The cross country team traveled to Lyons, Colorado for their annual summer trip.
While the first cross country meet may not be until Sept. 1, student athletes have been hard at work preparing for the upcoming season. The team traveled from Estes Park to Boulder, Colorado, running at many different locations.
Head cross country coach Chris McAfee's favorite place they ran was Magnolia Road, a landmark famous for helping runners shape up to Olympic standards.
"A lot of Olympians and elite athletes come and train [there]" McAfee said. "It was a pretty high elevation, and it was really hilly. That was probably the favorite run that we did because it was challenging."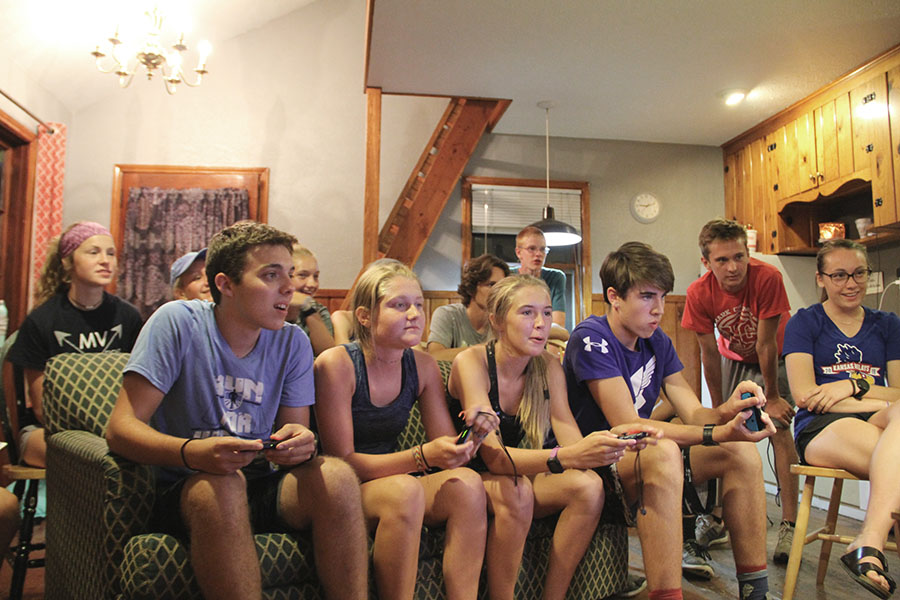 Colorado, famous for its altitude, provided a challenge for the runners. McAfee saw the effects of the height first-hand.
"Nobody got sick, but we definitely had a couple of kids who were feeling the effects [on the run]." McAfee said.
Running wasn't all the team did on the trip, the group did many things from exploring downtown Boulder to summiting the peaks of Rocky Mountain National Park. Senior Delaney Kemp even got to try something new.
"I've never summited a mountain before. Last year we drove Pike's Peak instead of summiting it, like, instead of hiking it, so it was really fun to actually hike something." Kemp said.
However, some of the best memories weren't made outdoors, according to Kemp.
"The most memorable moment for me was when were putting together the Mario Kart Tournament," Kemp said. "Just laughing and having a good time together was honestly my favorite part, more than the running."
After all the time they spent together, junior Nathan Greenfield thinks the trip improved how the team worked together.
"The guys and girls team got a lot closer," Greenfield said. "We broke down those barriers and it helped us get closer as a team."
Fueled by the progress that they made on the trip, McAfee is optimistic for this year's cross country season.
"On paper, we don't look like we should be as good as we were over the last two years, but I think right now we could be as good—if not better than—the last couple of years," McAfee said. "I feel really good about our upcoming season."
(Visited 503 times, 1 visits today)