Cross Country takes fifth and ninth at Rim Rock Classic
Junior Britton Nelson finishes first to help girls team finish fifth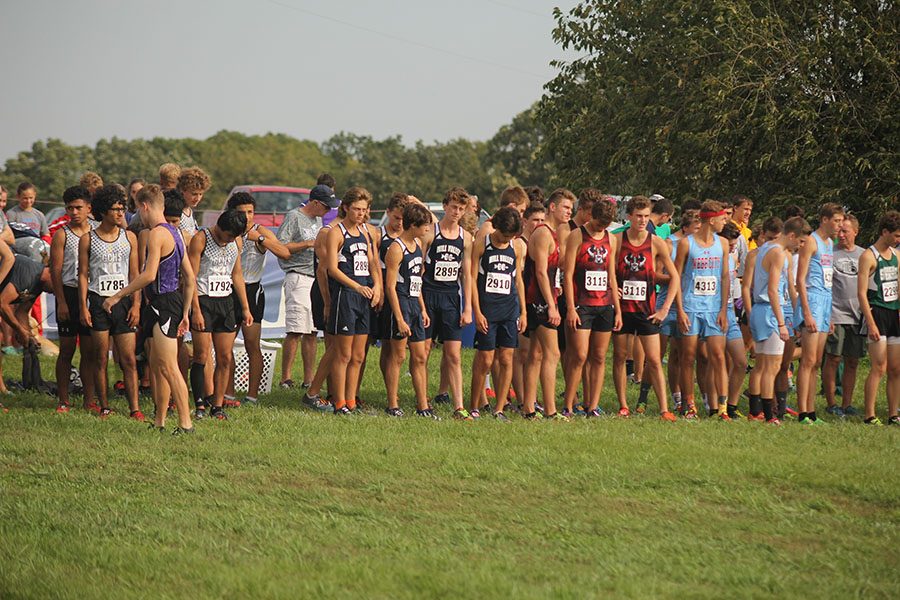 The girls cross country team took fifth and the boys cross country team finished ninth at Rim Rock Classic on Saturday, Sept. 24.
Both teams were led by junior Britton Nelson, who finished first overall in the girls division with a time of 20:00.03. Nelson was the only top 25 finisher for both teams. Sophomore Greg Haynes represented the boys team with a time of 16:53:3, which allowed him to place just inside the top 50.
Throughout the entire race, Nelson constantly tried to put as much distance as she could between herself and the other runners.
"I just knew I had to keep pushing and that I couldn't let up, because once you let up, it is hard to get going again. I knew I had to stay up there and keep opening the gap even more," Nelson said.
By maintaining her lead, Nelson had become the first individual champion at Rim Rock out of both varsity teams.
"I was really happy and really proud of myself because it is a really big accomplishment to win here. I know how big the meet is and [assistant coach Betsy] Meeks had told me that I was the first one ever for Mill Valley to win here and it was really cool," Nelson said.
Coach Mark Chipman was also very impressed by Nelson's run.
"That was fantastic. She ran a great race and finished strong," Chipman said.
Rim Rock Park has one of the best courses in the country, which seemed to be a challenge for our boys team. Over 290 runners had competed during the varsity boys race. Which meant a rough start for Haynes and many other runners.
"It was really hard to get out there with a lot of kids and it's a lot of elbows and really really tight," Haynes said.
At the end of the race, Haynes knew his team could improve.
"We definitely didn't run to our full ability, but I think we are going to redeem ourselves this upcoming race," Haynes said.
The next cross country meet is Oct. 1 at Shawnee North Community Center.
(Visited 69 times, 1 visits today)
About the Photographer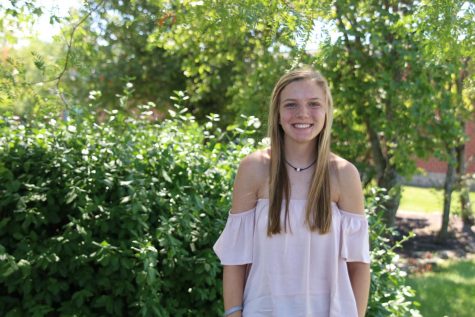 Kendall Gaignat, JAG sports editor
This is senior Kendall Gaignat's second year on the JAG yearbook staff and she is taking on the role of sports editor for the book. She has been a part of the track and field team for three years and will continue to be on the team this spring. She is also a member of Spanish NHS and enjoys helping out the Booster Club and MVJFCA. In her free time, she likes to watch Netflix and Mill Valley football hype videos with Mia Thomas. She also enjoys playing...