Cross country finishes first in annual Cat Classic meet
Runners overcome hardships and finish strong on Thursday, Oct. 8
Jason Chen, JagWire reporter/illustrator
October 10, 2015
As the cross country season winds down, the team took on the Cat Classic course at Shawnee Mission Park with both boys and girls teams placing first Thursday, Oct. 8.
The boys finished first, with senior Derek Meeks placing sixth with a time of 16:47. The girls finished first as well, with senior Amber Akin receiving a time of 20:17 and placing second overall.
According to senior Akin, the team was ready for this meet.
"Our team worked really hard at practice. So, I think we were all prepared for this race with the help of our coaches," Akin said. "They talk us through every race, support us and tell us what to expect and train us hard at practices to get us ready for meets."
To get the runners equipped for the Cat Classic course, coach Chris MacAfee trained the team at Shawnee Mission Park before the meet on Thursday to gain an understanding of the terrain.
The team pushed through their race according to sophomore Emma Tibbetts.
"[Emotions] were mostly negative during the race, but I kept trying to tell myself to stay positive and at least finish the race and try to do my best," Tibbetts said.
For junior Anna Clayborn, the encouragement from her team drove her to continue running.
"A couple of times I almost dropped behind, but my teammates kept me going," Clayborn said.
During the race, according to senior Garret Fields, the heat was challenging.
"I thought I was a little hot," Fields said. "Usually, we run in the morning, so the afternoon heat slowed me down."
Like the girls, the boys overcame the Cat Classic through teammate encouragement.
"Many think of cross country as a physical battle and physical race, but it's really mental; you got to have a good mindset," sophomore Justin Grega said. "We just push each other, saying, 'We can do it,' 'Keep going' and 'Stay with them.'"
The team finished strong and and ran well with one another.
"The kids did very well and were prepared," MacAfee said. "They competed hard, and I think most of them left feeling pretty good about their performance."
Next week, the team will head to Shawnee Mission Park again for league on Thursday Oct. 15.
(Visited 60 times, 1 visits today)
About the Contributors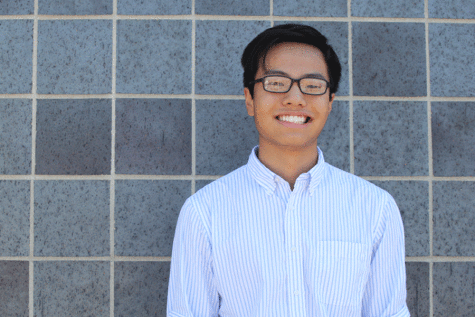 Jason Chen, JagWire reporter/illustrator
Junior Jason Chen is serving his first year as an illustrator and a reporter on the JagWire. Besides being on newspaper, Chen participates in various after-school activities including NAHS, NHS, StuCo, Student Ambassadors, MV Outreach and Make-A-Wish, and is also involved in the drama department. His favorite saying that annoys the general population is, "life imitates art."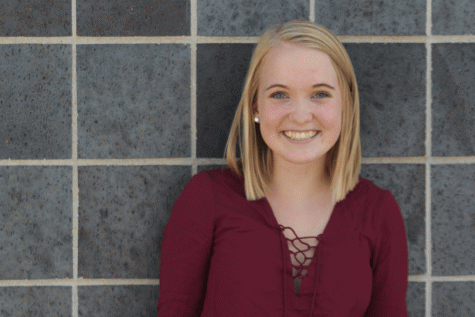 Sarah Morgan, JAG editor-in-chief
Sarah Morgan is a senior member of the JAG yearbook staff. This year she is a co-editor-in-chief but will continue to take pictures and write along the way. When Sarah is not in C101, she enjoys singing in choir and the musical, volunteering in her community through NHS, Relay for Life and SLT and most importantly whipping to Jordan Pruitt's "Who Likes Who."