Cross country competes in the Chile Pepper Cross Country Festival in Arkansas
Girls varsity took 13th place while boys varsity took 40th out of over 65 teams from across the country
The cross country team traveled to Fayetteville, Arkansas to compete in the annual Chile Pepper Cross Country Festival Friday, Sept. 30 to Saturday, Oct. 1. Out of 50 teams, girls varsity took 13th place while the boys varsity took 40th place.
The Chile Pepper Festival is one of the top premiere running events in the country for college and high school cross country teams, drawing in nearly 200 teams and thousands of student athletes to compete at the University of Arkansas' Agri Park Cross Country Course.
Head cross country coach Chris McAfee selected the top seven varsity runners from the girls and boys teams to compete in the "El Caliente" varsity race and a varied number of JV runners to compete in the open 5K race.
Among one of the top runners selected to participate in the prestigious running festival was sophomore Charlotte Caldwell, who placed 34th in the varsity race with a PR of 18:38. Caldwell learned a lot from attending the festival, which was different from regular high school meets.
"Going to see the college cross country teams race was a big positive," Caldwell said. "I don't think many of us [varsity runners] have been to college races and seeing athletes who used to run for Mill Valley, because there were a lot of athletes in the races that I recognized from last year, was really cool."
Caldwell is satisfied with her race performance, reflecting on the great amount of talent she was up against in her race.
"I felt like the race was really good, my PR was really good," Caldwell said. "I haven't; been able to run that fast so far this season so I was super happy with that. There was a lot of competition too so even though I didn't medal, my placing was pretty good considering how many athletes were in my race."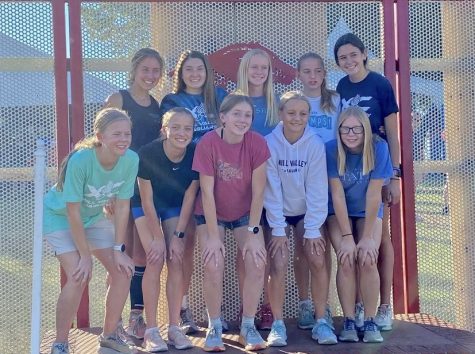 Senior Charles Beal, who competed in the boys open 5K race as a JV runner, matched his personal 5K record despite the undesirable start to the race.
"It was a pretty big meet so there were a lot of people and the starting line was very crowded," Beal said. "When the race started, it
was a real fight moving your way out of the crowd and weaving your way in so I probably didn't get the best start but that's not really my style, having a flashy start. By the end of the race I was happy with how I did and ended up tying my PR."
Beal was grateful for the extra time the trip gave him to grow closer with his teammates.
"One thing that stuck out to me from the trip was how much we were able to support each other, especially in our races," Beal said. "During the bus ride to Arkansas or any moment that wasn't spent racing were great team bonding moments and really reminded us that we're all friends and we're all a team here at Mill Valley."
Likewise, Caldwell enjoyed the team bonding opportunities the weekend trip presented to her and the girls varsity team.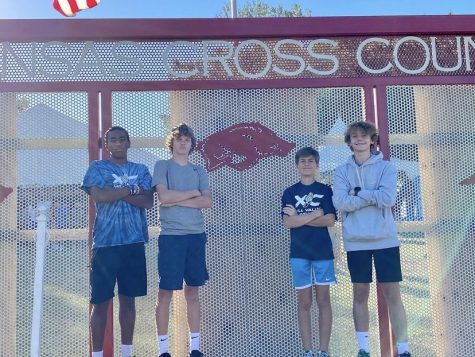 "One of the highlights for sure was having the whole girls varsity team together," Caldwell said. "I don't know why we haven't had a meet with all seven of us competing this past season but we all raced pretty well for the most part."
Beal credits the cross country coaches, Victoria Byrd, Kati Goering, Brian FitzSimmons and McAfee, for his experience at the festival.
"I want to shout out to the coaches because it's a lot of work to set up this weekend and get the team down there," Beal said. "It's a lot of stress and after hours work. They really care about us and love their work and what they do so I want to thank them on behalf of the team for all that they do for Mill Valley and all they do for us."
Cross country will be back in action at home Wednesday, Oct. 5 for the Mark Chipman Classic at Shawnee Mission Park.
(Visited 92 times, 1 visits today)