Q&A: Cousins will coach against each other in Homecoming football game
Friday night will be a competition between football coach Joel Applebee and Derby football coach Brandon Clark, who are also cousins, in the 'Cousin Bowl'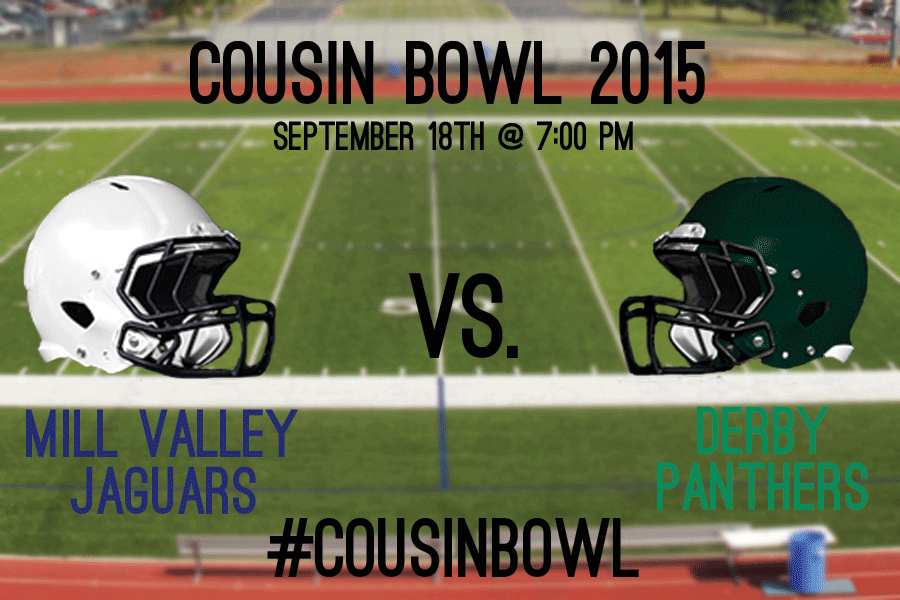 Tori Aerni, JagWire editor-in-chief
September 17, 2015
This interview was completed via Skype between the Mill Valley and Derby journalism departments on Wednesday, Sept. 16.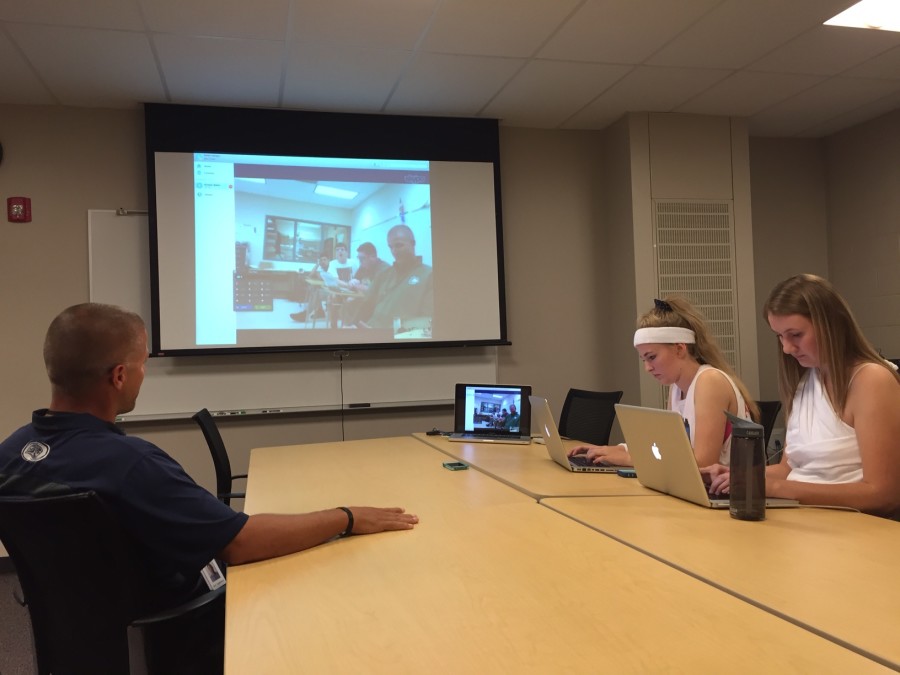 What is your background as coaches?
Mill Valley football coach Joel Applebee: We're first cousins. Brandon's mom and my dad are brother and sister. So, we kinda grew up together. When we were young, we always talked about coaching together, and, when Derby came open, Brandon got the job [as head coach]. And there happened to be a PE job opening, and I was just graduating from grad school actually, and took the job at Derby, and we coached together for four years. And then I came here.
Derby football coach Brandon Clark: I started my coaching career against coach Applebee when I was really young, in backyard football.
JA: But I am much better looking and a better athlete.
When did you coach at Derby?
JA: Started in 2006, then 2010 was my first year here.
How close are you guys?
BC: Well, we lived a couple of hours apart. He grew up in Russell, I grew up in Dodge City, so we met a lot. Our families were really close. He had an older brother, I had a younger brother. We played a lot of backyard games against each other, but I would definitely classify us as brothers. Coach Applebee and I, we were roommates, all throughout college, we lived together. We're definitely brothers in that sense. When I was leaving for Derby … he was the head baseball coach in Junction City … but we both had a pact: the first guy to get a [football] head coaching job, if there were some postitions available, would bring the other guy with us. And that's how it kind of all worked out. After four or five years here, he moved to Mill Valley, and now they're the number one team in 5A, which is pretty dang awesome.
JA: Another interesting thing about us is that we both have three kids — two boys and a girl — and they're the exact same ages. Our  boys are three months apart and one month apart, and our girls are eight months apart … So, our families are really close right now. They're growing up like we did, which is kind of cool.
BC: They're all just best friends. Whenever my kids go to Mill Valley, they're going to see their best friends. Our wives are best friends too; they hang out all the time … Coach Applebee and I, we talk all the time. I probably talk to him more than any other person I talk to on the phone. Coach Applebee probably has a few more gray hairs than I do — he is three years older than I am. You may not know this too, coach Applebee was a stud athlete and he was my role model and my hero growing up. I definitely watched every one of his moves that he made. He was also a 4.0 GPA student too, so that's pretty impressive.
How did this series between the schools get started?
BC: Obviously you guys haven't seen the mass chaos when the numbers come out. You have to find schedules, and you get your schedule in 5A and 6A, and then everybody writes their name on what week they have open. And, just by coincidence, or fate, or whatever you want to call it, on week three, there's only two names up there that were 5A/6A and that was Derby and Mill Valley. So coach Applebee and I looked at each other and just kind of shook our heads, and we knew we were probably going to play each other, which is what we always kinda knew, but it was kind of shocking, but cool at the same time. I think it would have happened sooner or later, but it happened sooner than later.
How does the distance the team has to travel affect the players?
BC: We haven't traveled three hours for a game in a long time. We're going to have some fun doing it … hopefully have a little team bonding. For a week three contest, it really has no impact on the district play or anything like that this year. It really doesn't bother us too much. We're definitely looking forward to it.
JA: I would say last year, we really didn't talk about the distance. More than anything, we just talked about what we needed to do. The good thing about us going to Derby was that we've been to Derby several times throughout the summer, so our kids knew exactly what to expect; they knew where they were walking into. Obviously, they got to see what it's really like on a game night in Derby, which is an unbelievable atmosphere, but, other than that, they knew exactly what to expect because they'd made that trip several times.
Does having a cousin on the other side of the field change how you look at wanting to win the game?
JA: I think our families probably enjoy it a lot more than we do. They've been talking nonstop, but, other than that, coach Clark and I talk almost daily …  But when the game starts, it really isn't much different … It's the kids that the game's all about, and we're going to do our best to put them in a position to be successful; both of us are. So, that's really what we're ultimately all about, is allowing the kids to have fun.
BC: Pretty much to echo everything he said, this is a huge game. Coach Applebee and Mill Valley, they did a great job. They won against the No. 1 team in 5A, [St. Thomas Aquinas High School], and now they're the No. 1 team in 5A. Both [of us] are undefeated, which is good. I think a lot of people outside of our programs had both of us pegged with a loss or two before we got to this game, so being 2-0 for both of us is pretty special. But this is a great game to gauge where our team is, because we know they're very good. Personally, last year was weird playing them. I really didn't know what to expect, and this is one of the only times I really want Coach Applebee's team to lose … Going into that game was weird, because I thought I would have a lot of emotion, but it was almost a game where I didn't have as much emotion as I usually do because I know that Coach Applebee's a good coach and I know his staff. And he knows our whole staff and we hang out a lot. We go to Tulsa [football camp] together, we do both our 7-on-7 tournaments together, our junior football programs meet up every preseason to play each other. So we've got a brother school over there at Mill Valley, so playing that game, you want to win, but if you don't, you know your team played well. You're happy for your cousin to win a game.
How do you think the crowd can affect the game?
JA: Obviously playing at home is always an advantage. I believe the kids are comfortable, they're used to it and the surroundings. I know Derby's going to bring a huge crowd, they always do, they travel really well. I thought we took a really good crowd down to Derby last year, and a lot of our fans got the opportunity to see what it's like to be at a Derby home game, and hopefully we can do the same for their fans, and I think we will as well.
BC: We've heard the atmosphere there is unbelievable so we're excited to go there. If this was a playoff game or something like that, I think we'd bring a lot more people. Right now, the only reason people won't travel is because the little kids play at 9:00 AM, 10:00 AM games on Saturday mornings. I know we'll have a decent crowd, but I wish it was later … I know we'll have a good crowd that will make some noise. But we're super excited. I love that atmosphere – just ask our kids, our coaches, Coach Applebee – the atmosphere is what makes football so fun.
What has the transition been like from coaching with each other to against each other?
JA: Our kids know this too. Since we're around each other so much during the summertime, our programs are very similar in the way we run our offenses and the way we run our defenses. We've mimicked a lot of what Derby does as a program, for obvious reasons, since they're so successful, here at Mill Valley from our junior football program on up. It's a challenge since our kids know each other so well, plus they know the way we call plays and the way we call plays at the line. Both of our teams do the same type of defense, too. We've made an agreement that we wouldn't look at each other's sidelines when we were giving signals. So, yeah, we're really similar. In that sense, it's kind of a challenge for our kids.
BC: When I came here to Derby, we redid a lot of stuff. We tried to keep a lot of tradition, but we did a lot of stuff different. We kind of wanted to change things a lot, so, when we got here to Derby, it was me and Coach Applebee, we had a sheet a paper and put down our thoughts and he changed my point of thinking on some stuff. A lot of stuff we did was because of his suggestions. He was definitely a second head coach here. He had about as much say in what we're doing right now as I do. I know [Applebee] took a lot of the things we do. The junior football program, the offense, defense, you've got to realize a lot of that stuff we did when we first came to Derby. It's not like he's taken all of our stuff — it's his too.
Overall, what is playing your cousin's football team like?
BC: Like I said, it was a shock to me last year. It was less emotional than I thought it was it. Usually, I want to pound the guy across from me. But that week it was, "I hope we play well. If we win, we win. If we don't, then good for coach Applebee, good for his program." So, that's kind of how I approached it last year. I didn't expect it, it just kind of happened that way, and that's kind of how it's folding out this year. I think both of our programs are a lot better on offense, defense and special teams [than last year], so it's going to be a really exciting game this year. Hopefully we can play with them. Hopefully we can play well this game and they can too so we can see where we're at.
JA: I think that really, when it comes down to it, I know our kids on both side are very excited about it, and they're both very competitive programs, and they're going to compete no matter what. They don't care about coach Clark and I really, they just want to win. And really, that's what it comes down to, and I know they're both going to compete like crazy. I really believe it's going to be a great game and very exciting.
With one year of playing each other under your belt, do you think there's motivation for your team to win?
JA: I think so. At the same time, our kids have really bought into the idea that it's week to week. Who we're playing, it doesn't matter. The big difference is about us improving that week. Our kids know the Derby kids so well, that adds a little incentive for sure.
BC: Our kids have done a great job. This is a fun game for them. We've talked. They know [Coach Applebee and I's] relationships and they see those guys all the time, so it's going to be fun. There's some friendly competition between these two teams. It's not about beating the other team, it's about what you can control and how well you can play. So, we're going to worry about ourselves and hope we do our best.
With Mill Valley being ranked No. 1 in 5A and Derby No. 3 in 6A, do the rankings mean anything to you guys?
JA: We talk about it because we have to, because the kids see it so much. For usm being there for the first time, really having this high of a ranking, obviously, first time in school history, we definitely wanted to bring it up to [the players] and talk to them about it and talk about how to handle it. And, again, I think our kids have done a great job with it, especially with the way we played last week. But, they also know that really what it comes down to is how you play on a Friday night. It doesn't matter what a newspaper says or a website says. We also talk about how they need to embrace this, because they've worked really really hard to get to this point, and they deserve it. So, they need to embrace it. They need to enjoy it. But, at the same time, they need to focus on what they need to do to get better this week. We also talk about how, in the end, it matters where we're at at the end of the season.
BC: You've got to embrace the rankings, with Mill Valley being No. 1 [in 5A] this year, and we're  No. 33 [in 6A], we actually get to walk in as the underdog. So we're embracing the underdog role, and that's always fun.
What are you most excited about for this game?
BC: I'm excited to see a good team. I felt like, our first two games we saw some good competition, but we're seeing a great team [this week]. I know coach Applebee will have those guys ready … They'll be ready for us. This will be a highly competitive game. I'm looking forward to our kids competing. I'm just excited to play a team that's really, really good this year.
JA: I think, both of us, because we coach so similar, we talk to our programs all the time about how this is a big game. But, at the same time, we want to be playing our best football in weeks seven, eight and nine. This is just another game to gauge where we are, but, at the same time, it's a great program that we're facing, so [we're] going to really be able to see where we're at.
(Visited 40 times, 1 visits today)
About the Contributors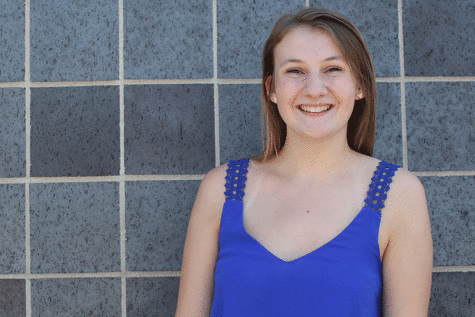 Tori Aerni, JagWire editor-in-chief
This is senior Tori Aerni's third year on the JagWire staff and her second year as an editor-in-chief. She looks forward to spending another year with the JagWire staff and putting out eight eye-catching issues of the paper. Aerni is also involved in NHS, SLT, Student Ambassadors and her church's youth group outside of the JagWire. She's a fan of concerts, the Kansas City Royals, chocolate milk and God. Her favorite artists include Taylor Swift,...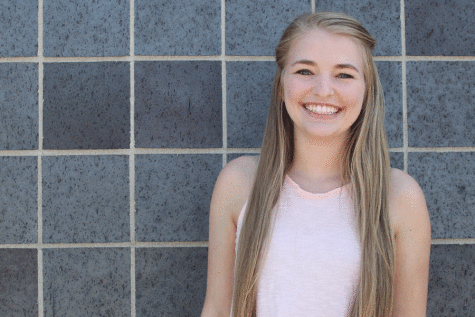 Karissa Schmidt, JagWire editor-in-chief
For her third year on staff, senior Karissa Schmidt is the JagWire newspaper co-editor-in-chief as well as a photographer. Other than working on the newspaper, Schmidt spends most of her time taking photos of pretty much everything, traveling and being with friends and family. She also loves chocolate milk, cats and binge-watching her favorite shows on Netflix, "One Tree Hill" and "Friday Night Lights."