Course meetings approaching
Students who requested Advanced Placement, Pre-AP, audition or application classes will need to attend upcoming meetings
Teachers of Advanced Placement, Pre-AP, audition and application classes will be holding meetings between Tuesday, March 4 and Thursday, April 3 to outline the classes for students who selected them for the 2014-2015 school year. These students will be expected to attend the meetings corresponding with their selected courses. Students who are unable to attend the meetings are instructed to meet with the teacher individually.
Communication arts teacher Dorothy Swafford is excited to meet students at the Pre-AP English 10 meeting.
"I think the meeting will help them get a little information on what the class is about and what some of the requirements and expectations are," Swafford said. "Basically, it's so they can get an understanding of who I am and see that we'll have fun in class. It'll be hard, but I'll get you through. That's my philosophy of it."
Sophomore Natalie Golden requested AP Language and Composition as her English course for next year.
"I've always enjoyed English and want to improve my writing and reading comprehension skills," Golden said. "I think the meeting will help prepare me by giving me an idea of what the class will look like next year so I can know what to expect."
Classes that require an audition or application, such as choir, band, and journalism classes, will also hold meetings. Choir director Sheree Stoppel will be covering audition information during the meeting for students who requested a choir class.
"The choir meetings are mainly for kids who have never done choir before," Stoppel said. "They're so they can get the information and have that advantage so they don't come into an audition not knowing what to do."
Swafford hopes the meetings will help students have a better, more positive understanding towards the classes they requested.
"I hope it makes them more confident about their decisions," Swafford said. "Hopefully, I can inspire them and make them feel good about the choice they've made."
The list of meetings and their dates can be found in front of the counseling office or on the Mill Valley website.
(Visited 40 times, 1 visits today)
About the Contributor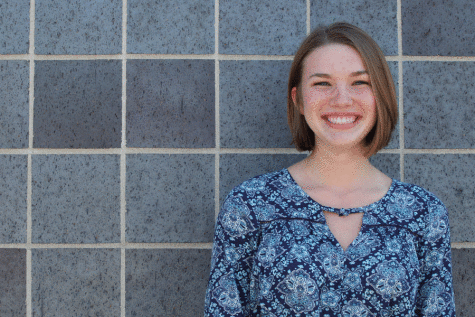 Sarah Myers, JagWire editor-in-chief
This is senior Sarah Myers' third year on staff. She is excited to be a JagWire editor-in-chief and make the paper the best it can be. While not in the journalism room, Myers can most often be found in the theater, performing in a musical or play. She is also involved in NHS, SLT and Student Ambassadors. Myers loves journalism, theater, any class of art teacher Jerry Howard's, history, life science, art, music, people and God. In her free time,...