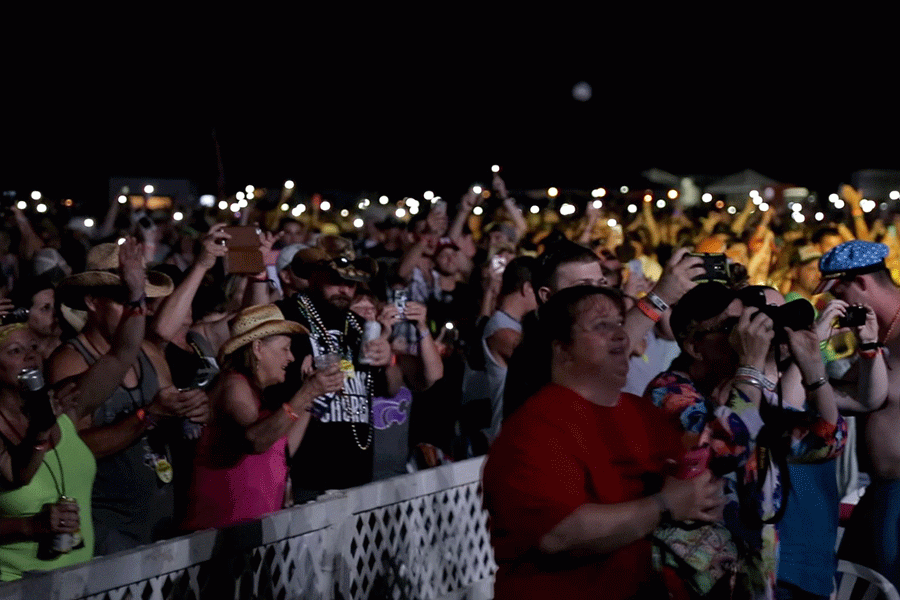 Country Stampede
When: June 23-25
Where: Tuttle Creek Lake State Park
Cost: $79 to $140
The largest music festival in Kansas, the Kicker Country Stampede in Manhattan, is a three-day campout from June 23-25, with a lineup that features today's biggest country artists such as Sam Hunt, Tim McGraw, Dierks Bentley and Jake Owen.
The hosting company, Kicker, offers a three-day "Jump the Line" ticket, a one-day general admission ticket, a three-day general admission ticket and VIP passes.
If attendees wish to camp, they will have to buy at least a three-day general admission ticket along with a $150 camping pass. There are also other camping passes such as four-day reserved camping, family camping and preferred or premier camping, which includes first pick on your campsite and other luxuries such as a power source and working water.
Attendees may also purchase multiple add-ons such as food and beverage tickets, early-bird camping or party pit passes to a performer, which give you access to standing room right in front of the stages. Festival goers may also purchase early bird camping for as low as $10.
There are three stages at the festival; the mainstage, home to the biggest names there, and the other two stages, boasting a lineup with a huge amount of smaller country artists for those looking to find new music while at the festival.
On top of that, one lucky contestant has the chance to create and enter a song into competition to play on the mainstage during the festival. As of now there are five contestants going through a number of rounds of public voting.
While the prices may seem exceptionally high, there is a payment plan that will allow attendees to pay for all expenses over the course of five months. Also considering the fact that attendees — most likely going in a group and not alone — are provided with camping sites, food and beverage with a pass, a bath house and a huge line-up, the cost is plenty worth it for a three-day-long, constant, country-fueled party.
(Visited 68 times, 1 visits today)